… in other words: It's art?
I'd rather the Dali masks and jumpsuit from Money Heist (La Casa de Papel)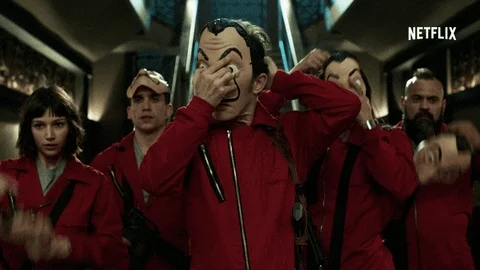 So why isn't that your profile pic instead?
"Oh noes… a big corporation is ripping off another corporation after that corporation have the balls to rip me off. Oh the humanity" - Alan Moore probably
V for Vendetta actually goes back nearly 40 years, having first appeared (along with a couple of other Alan Moore titles) in Warrior, a monthly British comic magazine in 1982.
It looks like its from Fortnight. Is this in Fortnight?
Another member of the mashup ingredient list that @beschizza could have mentioned is my design, which Deni helped make go semi-viral when she posted about it on BB in 2012. It was most downloaded design on Thingiverse for years, and helped inspire an Etsy industry, including people straight-up selling my work. This isn't the first time a commercial product has looked like it was made by taking my work and making a few adjustments. Also, if you go to the Thingiverse design and click on "remixes" you'll see other people have made Guy Fawkes versions for years.
This topic was automatically closed after 5 days. New replies are no longer allowed.