On the one hand, I applaud this…
On the other, this seems like both a play for Tesla to take away suspicion from their own shitty practices and also something Musk would do when he's already dumped any money he made on crypto into something else that can be used to pay for Teslas (or he's driving the price down, buying a shitton, and then doing a heel turn).
He's still supporting crypto currency. This is not the one he's supporting.
Presumably he's sold all his 'bad' crypto (yes, I know) and bought a bunch of Chia. Smells a lot like market manipulation whichever way you slice it.
That's how I see it. His comment about Dogecoin being a "hustle" on SNL was a test to see what he could get away with. I'm sure he shorted BTC before he made this move, too.
As Rob says, though, that won't change the attitude of his fanbois, even if he costs them real money.
All of this. You can't argue with crazy, cultists straight up need hours of deprogramming, and addicts need therapy.
I'm not convinced any of his fanboys fall outside one of the above categories.
Let me get this straight, rich privileged white boy talks & then things go to shit, yeah that's about the size of it. So many questions un-answered, so complicated, we'll never find the answers… /s
Yet Tesla will still happily accept good ol' fashioned USD earned from environmental ransacking.
The obscene energy waste on crypto mining was well known much earlier than February, so whatever the real cause for this reversal in policy it seems weird to claim that it's driven by a sudden epiphany that crypto is bad for the environment.
BiTCoIN bAd FoR eNViRoNMenT
Orly, after half a decade of the rest of the world already knowing this? -_-
Can I pay in tulips? (They're carbon-negative and have the potential to become very valuable, and just as volatile.)
Smooth. Their. Meat. Do they give Pulitzers for single phrases that will haunt me forever?
Check @RickMycroft 's vid upthread for the big funny, and further haunting.
I'm sure the fact it is made up money not tied to anything but the whims of the traders deciding it has value has no impact on the decision to not trade it for a car.
Thank you for this! It's one of my favorite short stories, but I always forget about this clip.
You've never seen or read "They're Made of Meat?"
As someone else suggested, scroll back up and click the vid.
I don't understand why more people aren't focusing on this part of the story.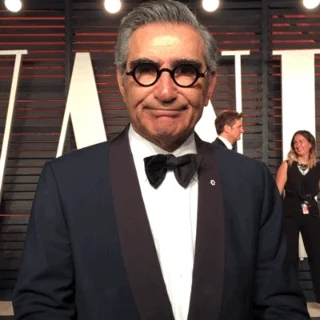 I did just watch that and I'm kind of appalled I didn't know about it before today. It was bizarre in all the right ways.