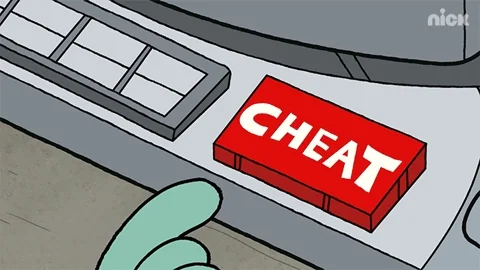 Any credit for innovation?
I can't wait for the application notes to be published showing "How to build this device using an Arduino or Raspberry Pi" complete with pictures and a parts list.
Seriously, why can't the standardized tests be hardened against such attacks by randomizing the order of the questions (and multiple choice answers) thus creating "answer keys" that are unique to each test taker. Surely we have enough computing power to take over that burden. Better yet, why not make the test be taken on a secured "dumb" terminal with the randomized questions and (multiple choice) answers.
Wow, that must be a really high-paying job they're after.
Surely those are induction loops and they didn't have a "Bluetooth bug" in their ears but a (much smaller) induction earpiece?
Why bothering having Standardized Tests. Why not just oral exams with the TAs. People like Babbage fought against such university exams in the 19th century, saying that they lead to rote learning, and that mathematics had branched into too many fields to know them all.
Were they tapping out the questions in morse code? Whispering the questions?
I want to see the one that has the absolute chutzpah to submit their cheat device as their final bachelor project.
Ha! Remember how everyone made fun of the innocuous flip-flop here:
It wasn't drugs they were hiding, it was blue tooth!!!
I have questions. Being a teacher in the US usually does not justify that level of cheating, let alone in a place with a much lower cost of living.
Perhaps someone in India reading this thread can explain how this adds up.
₹24,560 Indian Rupees. That's about $330 USD, or $4300 per year, according to that link.
I assume the test-taker is not paying $8000 for this, the mob rents it to them along with the service.
Either way, I see a market for $7999 Bluetooth flip flops!
There's really no equivalent make-or-break test for teachers here, though. As a history professor who sees a lot of secondary education majors in our surveys, I can assure you, they are not collectively above cheating. It's just much lower-tech and lower effort, because it'd be a little silly to buy $8,000 flip-flops for your intro humanities elective final.
At least Agent Smart had the shoe phone in nice black leather shoes.
I question the $8000 cost. The linked FB post says it cost Rs 2 lakh (200,000 Rupee), which converted to US Dollars should be around $2700. Still an insane amount given typical Indian income. There's got to be more to this story at either price, some sort of major criminal conspiracy that we're barely grasping.
That's about $100 worth of hardware, so they're paying for the service.
Market Faraday cages for examination rooms! SCIFs4skools™ make money! …solve little (always wondered if the Jeopardy stage is a faraday cage. daily double wage it ain't)
All things considered, the oral exam suggestion above by Tickyy is likely the best solution (says this old proctor who's seen crib notes on a subtly scratched leg a couple of times … Red Dwarf Rimmer exam crib scene)