Texas: where buying a gun can be much faster and easier than buying booze. Also, was Texas not supposed to be about freedom and lack of government regulations?
Damn right buying a gun should be easy.
How else are you going to protect your liquor cabinet from the roving hordes of booze-starved Texans desperate for something to drink?
61 consecutive hours?
This is my local news.
I love the dire "make sure you have enough to get through a couple of days"
meanwhile
Not posted to that story yet, but other news says yeah, alcohol was involved.
But I blame the lack of mass transit, or, you know, sidewalks, more.
""""""Small Government""""""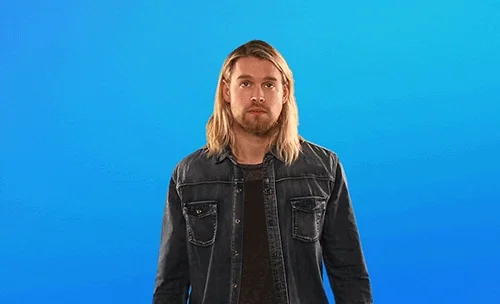 The 18 months I lived in Texas were the longest years of my life.
I wonder how significantly this impacts hospital admissions for withdrawal, in my experience alcoholics aren't the "plan ahead" type.
As a former alcoholic Christmas Eve in Michigan was a nightmare. Liquor stores and bars closed at 9pm on Christmas Eve and did not open until 7am the day after Christmas.
News Year Eve was a free for all because bars were allowed to stay open 2 hours longer until 4am. Some really good New Years and really bad New Years.
We go to Austin every year for the MotoGP race. I've stopped at the same damn liquor store on the way to the track several years in a row only to be told we couldn't buy booze on Sunday mornings. It's just so otherworldly to me coming from an "unfree" state like "Commiefornia™".
if they ever wanted that, it's long since shifted. conservatives want to use government to enforce their brand of christianity. ( see also: abortion, fighting against same sex and inter racial marriage, trans healthcare, books they don't like, etc )
texas is one of those places that still has dry counties
From what I can tell Texans can currently buy beer and wine on Sundays and holidays. It's just the liquor stores that must remain closed, and on Sundays they need to wait until after 10am to buy alcohol. (Used to be noon.)
Obviously still silly and arbitrary.
Or (but not either or, if you take my meaning) society's refusal to address the fact that living in an uncaring, late-capitalist hellscape, which treats human lives as mere commodities whose sole purpose is to enrich the lives of a handful of coddled white men who are already rich beyond imagination, drives many people to regularly self-medicate to the point of oblivion using whatever's available.
That comes as good news since on my 30-minute drive back home I counted 4 fireworks stands, two of them in church parking lots. It's dry here, we're in a drought, and every single New Year's Eve plus or minus a few days, we have to see if the Texas Hill Country will be set alight by drunken yahoos.
Now I'll have to guess either they'll be sober yahoos or yahoos who just stocked up for the duration.
Every. Year.
Same goes out here for 4th of July. Doesn't matter if there's a burn ban (no outdoor campfires) or not.
… television is better for my liver
if not my brain

It turns out the law was passed in 1979 to give workers an extra day off because liquor stores are closed on Sundays.
So, workers now have 2 days without pay at a time of year when every penny counts even more.
I wonder if anyone asked the workers if they wanted to skip 2 days pay.
Liquored up in celebration they'd only get all rowdy, a shootin' and a hollerin'. Aww, heck. They'd do it anyway.
One time we were cruising across the county and accidentally in the wrong place; Shamrock County Texas. Can you believe it!?! Shamrock County is a dry county. I will never forgive that. On the other hand the ladies at the deli were super friendly, too friendly in fact. I advise against that bit of TX.
Won't stop raging alcoholics from getting their fix. A simple trip down to Dollar Tree is all they would need.
If the lone star state was really worried about substance abuse; they would have made cheap rehab available for every resident, went out of their way to destigmatize getting help for substance abuse, legal safe injection sites for every community and heck even having drug purity testing at music festivals. These blue laws only make them look like dicks.