Interesting… just used ChatGPT yesterday to pen a parody of "My Favorite Things" for my mom's 90th. About as good as you'd expect. The bar is fairly low, and ChatGPT did do a fairly good job, at least as good as my sister's efforts. Still, I'd rather hear a Colin Meloy style song written by the dude himself. ChatGPT is about as creative as MadLibs…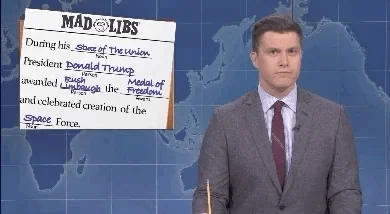 OTOH, yes, it is not a good song. It sounds like something I would write. On the other, I am surprised at how well it actually did.
I do think we need to stop thinking about chatGPT, AI and it's ilk in such binary terms (it completely replicates what a talented human would do or is a complete crock). In fact, Meloy alludes to what the real potential of this collaboration could be when he says he had to resist the urge to improve the song. It's not hard to imagine a situation where the artist takes the nugget of what AI provides and improves it, or, if the artist is stuck they could use the AI as a muse to suggest ideas they may not have thought of.
I got ChatGPT to have a few goes at writing an application letter for me. They were predictable and full of overly sincere enthusiasm. But it was still a useful exercise as it provided me with a useful basis for what not to write, and make me more aware of how I could write something that better reflected my personal interests in the thing I was applying for – and in that way try to stand out amongst the other applicants.
This topic was automatically closed after 5 days. New replies are no longer allowed.