Well shoot, that looks like a hoot. I wonder if it can be located in more… naval places.

If the movie is good (I haven't seen it…or even heard of it), that trailer certainly didn't do it any favors, because that trailer makes that movie look awful.
Haha, two opposite opinions posted simultaneously. Perhaps it is polarizing, or perhaps it's too Canadian.
It could also just be me. I swear I have a sense of humor (or I used to at least), but these days I find 99% of all comedies to just be terrible. Maybe I've hit the "get off my lawn!" stage of my life, I don't know.
Get off your lawn?! If you look, you will see that this is quite clearly my lawn!
This is what's frustrated me as Netflix DVD library has shrunk and they're shutting down. Old movies on DVD used to be available. I'd put that in my queue to give it a try if it were available.
Yah, in the early years, the depth of the Netflix catalogue was really amazing. Obscure documentaries were my drug of choice, and they had everything. Never had to look elsewhere.
Streaming has always been a battle of trying to find things, being disappointed, and stuff going away that used to be there. All the streaming services are frustrating this way. Nobody's catalog is very deep, and it all changes constantly. I can't count the number of times I've had some old film disappear out of my watchlist because I didn't get to it quickly enough and now it's not on that service anymore.

It is currently available in an easier-to-reach tubular place, although maritime sources might be higher quality.
I was just thinking - that humour feels very Canadian (no surprise seeing who's in it) and I approve.
Not just you. Trailer has a couple of funny bits but doesn't really seem promising.
Face value, streaming should make more things available. Drive space for a forgotten movie/documentary is peanuts compared to stocking/storing and mailing out a DVD. Where's this damn long tail theory of the internet at? Every song, movie, TV show, etc should be available for streaming from somewhere. Rights owners aren't making any money keeping this stuff locked up. It really makes no sense.
Chalk up one more Foley vote for "who was the most talented member of the The Kids In The Hall cast."
It does if you think about films, TV shows, music, etc not as cultural artifacts that we should all have access to, but as commodities that corporations seek to own and profit from. Sometimes it does make more sense from their perspective to bury shit.
But if it's streaming and available, then they have to pay the people involved in its creation - this is precisely why tons of stuff disappeared off HBO max or whatever the fuck it's called now. They don't want to pay the people whose work it is… If they can't be the sole financial beneficiaries of these "products", then no one should be. Better to cut their loses and use it to save on taxes… this is part of the reason that the writers are on strike!
I've been saying for years that we should probably be a bit wary of the early internet era claims that the internet was going to make all of the world's information easily accessible. I think the past 20 years shows what happens when you make all of your information digital, but you're still in a capitalist society. It's gonna get treated like a commodity, not something we all have the right to access.
I had assumed that the reason old movies (and "old" now apparently means pre-2010) keep getting dropped is that the streaming services don't make as much money on that "commodity." Or, alternately, there must be some business reason to make sure your subscribes are only watching all the "new content." Perhaps it makes a streaming services more attractive to the studios because they can guarantee a larger audience? This is not my area, so these are all assumptions.
This is why I subscribe to Criterion about every other year.
It's all bean-counter crap. If the licensing fees/residuals cost more than they think the generated views are worth, it gets cut.
So the streaming services choose content they know will maintain/increase subscribers? Sounds a bit like movie theater chain and Blockbuster economics, and why their offerings were increasingly craptastic over the years.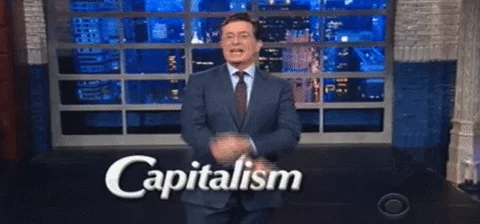 I've seen it, it's great!
I've spent more time than I'm willing to admit scrolling through the tens of thousands of movies available on multiple streaming services and am constantly amazed at the absolute and utter garbage that somebody, somewhere took the time, effort, and money to write, film, edit, and distribute.
Literally thousands of movies and TV series that are so terrible that you have to wonder what was really behind making them in the first place. I suppose even ugly babies deserve love too.