Excellent, IMHO. Great take on the emotional and psychological costs of excelling at the role of apex corporate predator.
Two films (thriller & comedy, respectively) starring and featuring Allison Janney - Lou and The People We Hate at the Wedding. I recommend the former. The latter was meh.

Lyme disease is a serious matter people!
I thought the film was not scary and the shocking twist that was slowly revealed in way too many flashbacks was exactly what I figured from the first scene. Eva does some screams and looks fabulously beautiful yet strung out, kinda her specialty.
Ah! Thanks! Looks interesting!
It's either hypnotic and philosophical, or cold and pretentious, depending on where you fall with that kind of stuff. If you are into Delilo and Cronenberg you will appreciate it. I keep trying to use bits of Samantha Morton's monologue in my music
The cast looks stellar… It's hard to argue with Samantha Morton! She's amazing.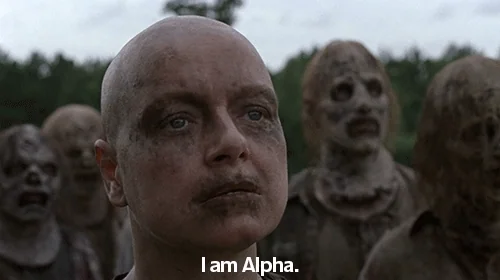 Standard kaiju movie, except a troll in Norway.
I loved it
Can anyone recommend some Irish language films (movies in Irish)? I'd love to see Arracht, which came out a few years ago, but it seems largely unavailable. Any other suggestions that are somewhat accessible (perhaps on DVD)? Maybe @NukeML, or @robertmckenna or @Mercenary_Garage might have some suggestions?
Have you tried Kanopy? That's where I find a lot of films in languages other than English (using a library card):
There is one that came out this year called An Cailín Ciúin. I havent seen it yet but it was well received and my brother liked it and he's a movie buff.
There's also a Colm Meaney movie called Kings thats worth a look.
https://irishfilmdb.com/movies/kings/
Oh! That looks interesting! And I think I saw the trailer for An Cailin Ciuin a while back, and it looked great!
Thanks!
"What the hell is this?"
"'Matti the trigger-happy guy', a Finnish action-comedy from 1973!"