I wonder how many of these celebrities took their payment in crypotulips or if they insisted on obsolete and boring old dollars?
Also, I'd pay good (real) money to watch Matt Damon and Gwyneth Paltrow explain the benefits of blockchains to an even moderately technologically savvy audience.
Hell you pay me $100,000 I'll promote all kinds of krap. I have no scruples and need the money.
He was on Chapo Trap House a couple of weeks ago, it was pretty entertaining although I had kina made up my mind on the whole crypto thing already
In the near future huge numbers of people are going to be starving and living in shanty towns while whoever still has money and power pays armed guards to patrol the walls of their fortified compounds.
And it's because of BS like crypto which siphons energy from the power grid to create imaginary wealth.
Even Tom Morello got into NFTs last year. So disappointing.
we've got celebrities jumping on the latest bandwagon and shilling for companies
Oh, that's awful. Crypto is a disaster – a looming financial bubble, and an environmental nightmare.
There are, thankfully, a group of anti-crypto-bros that some have called "no coiners," who are vocal critics of cryptocurrency
Thank God! Let us rally behind these enlightened celebrities!
The New York Times recently published an article highlighting one of the more famous critics, actor Ben McKenzie
Who? Oh God, we're fucked! It's Kim Kardashian, Tom Brady, Matt Damon and Gwyneth Paltrow versus Ben McWhatshisface?
This millennium sucks.
"F you, I won't do what you tell me!..oh wait, you're saying I might get rich?"
If the outcome is the same, then what's the difference?
I agree that him taking money to appear in that commercial was ethically dubious, but technically wasn't he doing the opposite of endorsing it?
They'll get sued when a bunch of people lose their shirts.
Probably some will have class action lawsuits against them. You're not endorsing a candy bar here - someone will argue you're giving financial advice you weren't qualified to provide.
I'm not saying they'll win. But you'll be too toxic to get parts - and too busy - spending all your time in court.
Does anybody think any of these projects are legitimate, aside from people who tied their money in them and so are just living the Upton Sinclair quote?
They ran that Matt Damon crypto ad before Matrix Resurrections and I heard someone behind me in the cinema just say "oh fuck off" when they realised what it was for.
The only nuance is whether it'll end in a rug pull, or drop like a stone when investors realize all those thousands are just wash trades…
So you're saying there are some legit tulip plays out there? Do tell.
If a company is paying a celebrity big bucks to sell something, chances are that it's counting on a certain lack of sophistication in the target audience of buyers regarding the actual nature of the product or service. That's especially the case when we're talking about financial or investment vehicles.
There's big (fiat) money behind making "Web3" an unavoidable aspect of everyone's lives, but that doesn't mean that it adds any real value to the economy beyond enriching a relative handful of already wealthy people and early entrants. The cryptocurrency aspect is particularly dodgy in that regard.
Crypto (and Blockchain, for all intents and purposes) appear to be a moral disaster full stop. Celebrities just add a sheen of terrible to the proceedings.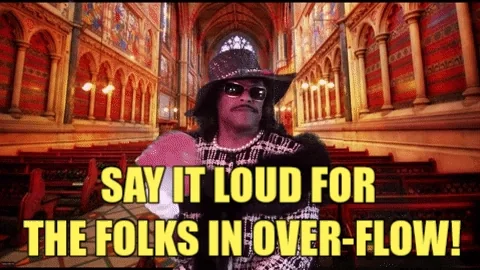 I'd really like to see the instructions to the MidJourney AI software that generates these article pics. They're horribly awesome

Also, screw celeb pump & dumps. They're all money grabbing bastards.
I mean, it's cool what he's doing EXCEPT the NFT crap. He's getting torn in the comments and rightly so.
That's not Rage Against The Machine, it's Selling Out With The Machine.
S.M.H