Are we certain that it's not just that Google's data centers are exploding and collapsing as the song plays?
What humdrum modern thing is going to cause unexpected havoc 30 years from now I wonder?
The jangling of your leg irons triggering the automated food dispenser to stop doling out protein pills?
The barcode on your neck accidentally setting off the thought-police defiance detectors?
When he tries to listen to 99% Invisible in particular, his car stereo completely breaks. This week, Alex, PJ, and the team at Reply All try to solve one of its strangest cases — Roman Mars versus a 2016 Mazda sedan.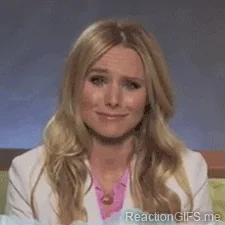 Ironically the "stop" bit from that song used to be one of the alarm tones on my phone.
When I was a kid way back in the '70s, my parents had a Zenith TV that used an ultrasonic remote control, the "Space Command". It was amazing to be able to change channels without walking across the room and twisting the dial, but it wasn't perfect. Certain metallic clanks from things other than the remote were close enough to trigger the TV to change channels. It was kind of funny when the dog would scratch his neck and the tinkling from his dog tags would cause the TV to start changing channels.
Anyway, unintended consequences of sound-operated devices isn't exactly new to me. I have absolutely no interest in an Amazon Echo or similar "smart" device.
Good ol' Cap'n Crunch! I love that whole history.

We used to use be able to make ours change using…change. We could clink a dime on a dish and make the TV change channels!
Also; hear, hear. I think Google is the one who should apologize to the Pixies.
Ok, that's my coincidence of today, I guess. My boss listened to a podcast about this last night so was telling me about it this morning. Neither of us had encountered that when it was happening, but the explanation at least sounded plausible, given some of the other resonance frequency engineering problems that have happened. (Either that or another Sony rootkit.)
I wasn't listening to much music in the 1980s. I enjoyed this The Pixies song. It could shut off my alarm anytime.
This topic was automatically closed after 5 days. New replies are no longer allowed.