And the plot is…?

The story of a boy who is an underdog, but in his heart he knows he is the best fighter/football player/chef/shaman etc. of the world. In order to be the number one, he works hard, make two friends, fight enemies, annoys teachers and then win a martial arts contest.
You forgot about the power of friendship
Ah, this is the deuteragonist arc, in which our hero finds out why his friend is so quiet and has such a bad relationship with his family.
That same arc would start with the Hot springs (Onsen) episode
Seriously now. From what I've read this cartoon is about a middle-aged guy who has a mediocre job, but that pays the bills. He is unhappy because all He wanted was to be a soldier and appear on TV. One day his chance knocks on his door and then confusion ensues.
From the trailer, it looks quite dull.
Frankly it's more of a teaser as it doesn't show anything about the anime. I presume it's aimed at people who already know what the manga is about
This is even less of a trailer than the "dynamic teaser trailer" for SF6. What is this absolute nonsense.
If the action in the martial arts contest is a little too hard to follow, then one mustn't worry, as there will be at least two episodes explaining the opponent's technique and the protagonist's carefully-prepared counter for the opponent's technique in explicit moment-by-moment detail, to be reviewed once again in the next round of the tournament, and the subsequent flashback episode.
Jokes aside, actually it's about a guy who wanted to fight kaijus but failed the exams who then gains the power to transform into a kaiju himself.
Don't forget to shout out loud the name of the special technique which is unnecessarily long.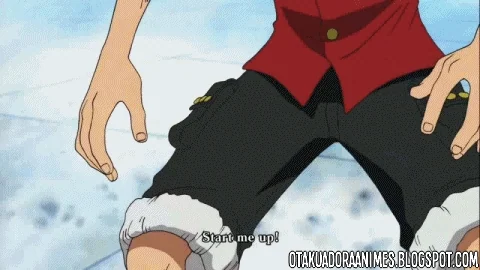 This topic was automatically closed after 5 days. New replies are no longer allowed.