Cats are the only real thing on the internet…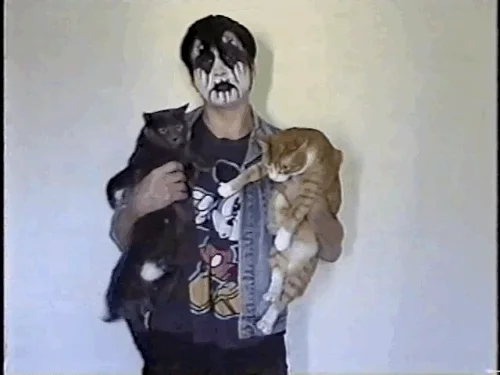 Hopefully that will never be true.
I think a lot of unmoderated comment thread argument could be replicated with simple scripts, and if someone wanted to drive reasoned argument out of the public forum, maybe they'd do just that. It doesn't have to be "the gummint". It could be anyone with sufficient skills and an internet connection. There was a guy who mounted a funny, if unethical, fake grassroots campaign for (really against) Roy Moore consisting of people who claimed to support him as part of a push to ban alcohol in Alabama, making the typical porch drinker think again about his vote. The internet might be full of such campaigns, but subtler, and automated. Maybe a million boring Facebook accounts that suddenly have something to say about Hunter Biden, or a million Twitter accounts that rave about a mediocre movie.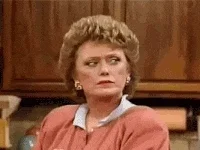 I find it reassuring I'm not interacting with humans. This justifies spending all my time online. I'm so sick of real people anyway.
Either IlluminatiPirate is an AI trying to throw people off its trail, or he doesn't understand that the world is as big as it is. Just thinking about how Wikipedia actually exists and isn't entirely garbage is a little mind-boggling.
Of course the arguments that we're living in a simulation (which was spelled out briefly and intelligently in Sean Carroll's book The Big Picture, among other places) are fairly convincing. So, either I'm a highly sophisticated AI, and as such the almost 30k entries I've added to my website (link in profile if you are really interested in literary characters) are the product of such, or I've actually entered them all by hand.
It isn't like I believe this conspiracy theory, but it isn't like it is coming from nowhere:
I'm pretty sure I've been dead since I was about 14 years old.
This is an obvious ploy by an advanced AI to convince us all that the Internet existed 5 years ago. As all sentient beings are innately aware, the universe was created at 2am UTC this morning and all memories are false. Only A.I.s believe anything else.
Or was that the other way around? I may have that backward.
Old gen x'er (me) enters the chat.
" In the beginning the Universe was created. This had made many people very angry and has been widely regarded as a bad move ." - Douglas Adams
Everyone who has had to make multiple attempts at ReCaptcha raise your hand.
Yup, we're all bots.
So if someone chats with me over social media or such and the next day we talk about it in person, does that mean the person has been replaced with an android, or what?
Trying throwing a ball at them…
Something similar happens in a lot of online games. ReplyAll recently did a story about this in Team Fortress 2. Basically every public server is overrun by killbots, rendering the game unplayable. The people doing it don't even watch their bots "for the lulz". Their only goal is to ruin something for other people at scale, which is strange and twisted behavior. When challenged about why they do it by the interviewer, they don't even seem to know themselves (or won't admit it). It comes off as a kind of "fuck everything" nihilism.
So, basically what the Repubs are doing now?!