I find that dubious…
It's not like any cataclysmic events have occurred in the last five years to cause such a thing.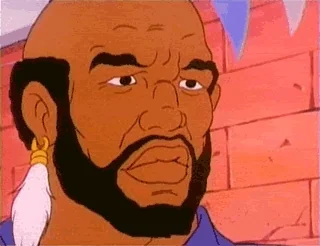 That's just what an AI powered bot would say…

I just read the whole thing and… Where to even begin?
the U.S. government is engaging in an artificial intelligence powered gaslighting of the entire world population.
I suspect he didn't check the Non-English parts.
I was also among the first right wingers who were such before it was cool
Confirmed.
A recurring theme here seems to be:
this guy's world revolves around 4chan and similar sites
these sites got boring, therefore it must be a conspiracy
bark bark bark
Do read the artcle linked to in the first story as well. As any good conspiracy teory this one starts with something true. By volume Internet is mostly bots, often talking to other bots.
First thought on reading the headline: THE INTERNET USED TO BE ALIVE?!
Second thought: remembered CADIE. Realized I KNEW IT ALL ALONG!!
Read article: CLEARLY A COVER UP!! Not sure yet of what.
It sounds a little like Capgras delusion - Wikipedia, the belief that all your loved ones have been replaced by impostors.
But it's quite seductive. Everyone knows that the vast majority of the internet is crap. (Which vast majority depends on who you are, but everyone will agree that it's the vast majority.) Wouldn't it be better to imagine that it's all some AI spewing it out?
My conspiracy theory is that the demise of the Weekly World News, which promoted ridiculous conspiracy theories, was an orchestrated attempt to allow conspiracy thinking to go mainstream. WWN was so obviously a bit, a gag, and goof, that it prevented conspiracy theories from being taken at all seriously.
Trump wouldn't have gotten elected if the WWN was still in print.
Will this highly advanced AI do my job for me and still let me collect the money?
isn't Twitter about 90% bots? and Facebook about 50% probably
BoingBoing BBS is holding steady at 15% though, bucking the trend.
Don't post things like this on a weekday! I am too sober to deal with it and I have to work tomorrow >:(
I feel your numbers are off, but the proportions are right.
I'm using the INTERNET, Right Now.
I like this one. It's every bit as nutty as "birds are fake" and "the world is flat," but without the existential dread that comes with most of the shit the right is tossing at the Constitution as they try desperately to remain relevant and close to the levers of power.
We all should have ONE non-life-threatening conspiracy theory we subscribe to. I've decided mine will be that Fluffernutter was actually a secret attempt to prove humans could digest rubber, and the reason it has declined in popularity is because the experiment has come to an end, but no one who likes it can actually stop eating it (rubber addiction).
I like it. But I think you can explain a lot of what has occurred over the last decade with the increased speed and flow of "information" and the feedback loops that the major AI networks are looking for (Facebook, MSN, Twitter, basically any service with a million plus users). The faster and more efficient the feedback becomes the more things become siloed…fitting neatly into their respective camps. Deviation is frowned upon which is where lower level bots would come in. Sit the pot and watch the swarm kick out anything that doesn't agree.
Eventually, like the evening news, it's better to just turn it off. It becomes an endless feed of depression and anger. Maybe one day someone will just unplug it.
That's what I'm talking about.
But…cat pictures are still real aren't they? ARE CAT PICTURES STILL REAL?!