I must admit, the "Illustrated History of Lawn Mowers" does intrigue me.
"How to Make Love to a Despot": First of all, make sure the $130k check clears.
"Amateurs." —Chuck Tingle
Initially, I thought that said "Oldest Book Title…"
Read the title and thought, yeah, that fits
Introducing the Medieval Ass?
or…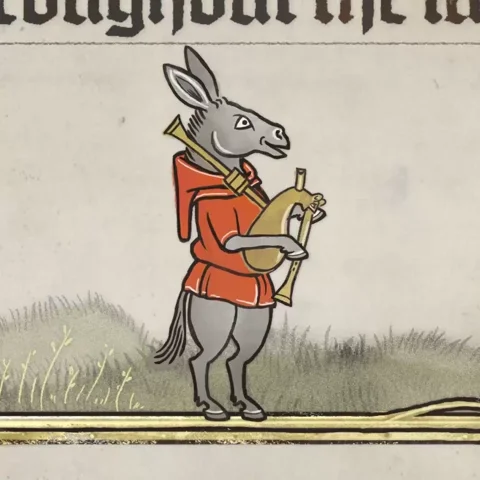 Have we been misunderstanding Marsellus Wallace all this time?
Dog Pissing is a terrific title-- begin with intrigue, and explain it with the subhead. But it does sound a little specialized.
"Classical Antiquity" is a bit odd, but straightforward. A nice change from faux medievalism.
"Lawnmowers:" It does exactly what it says on the tin. Or perhaps not. I don't expect that we'll have very many lawnmower books, but it's not very memorable. Analogously, suppose you discover "Shoes an illustrated history." It's wrapped in cellophane–or sold on line. Is it a picture book, or a cultural history? Have you read it before?
"The slaughter of farm animals": very straightforward. Now you know what Temple Grandin does for a living. Moving on
"How to Make Love to a Despot": This is a great title. Is is "Romance"? Political Science? A Memoir? I'm mildly intrigued.
This topic was automatically closed after 5 days. New replies are no longer allowed.