This is the first car I can remember seeing for the first time and thinking "I want that". I was probably about 10 years old; someone at the end of our street had a black hardtop one. I had never seen anything that beautiful. I used to walk down the street with my friends just to walk around the car, being extremely careful not to lean on it (or even touch it!), and wonder what it would be like to sit in it.
Oh f**k! Now I have a craving for Eggplant Parmesan.
When I hear about Jaguar, I think about Mad Men.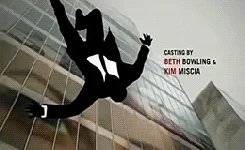 It's nice, but I still remember my reaction when I first saw Steve McQueen's Jaguar in the Petersen Automotive Museum. That was one nice ride.
I mean, if you're going to spend that much money on a penis metaphor you might as well make it look like an eggplant emoji.
But also purple is an awesome color!
Buy it and park it in a garage and never drive it.
Or, take it out for a spin one day and get T-boned by a careless fellow in a Kia, or something.
(At least it's not likely to spontaneously catch fire like a Lambo. Right?)
Whenever there's a post about "XK-E" it always takes me far, far too long to grok that what this is about is what the rest of the world knows simply as the "E-type". (Mostly, I only catch up once I see the image.) I should know better by now.
The E-type is in close competition with the Citroen DS for the title of most beautiful car ever.
IMO humble as it may be the DS in all iterations is lightyears ahead of any Jag on the road. Beauty grace and utility in one sublime vehicle. The E-type might be close competition, but it is still a distant second.
aw ya made me jump a bit, saw "Jaguar XK-E" and, due to my utter ignorance of Jaguar models, thought, because of that "E", that it was an electric version.
You'll appreciate this. Here's an article and video about a guy who recreated the Harold and Maude hearse.
This is a beautiful car with its top down. The hardtop model looks even better, in my opinion. But I don't mean the removable hardtop version.

Back in the late 70s early 80s my dad had a white XKE w red leather interior. Convertible.
I only got to drive it a handful of times (mostly dates). It was fun to drive and the ladies loved it.
Super long nose, but once you got used to it…
He actually liked the mid-engine Porsche 914 best: great handling and weight/power balance. He was always putting sandbags in the nose of rear engine autos. Miss ya Daddio!
Trying to ignite petrol that is inside the combustion chamber on a British vehicle with SU carbs and wires that say 'Lucas' on them is a Whole Thing. It is possible that said gubbins might exude an ignition containment field that extends right back to the fuel tank, and you couldn't set it alight with a bucket of thermite. Who knows? Depends what it feels like.
It's not unusual to see E-Type Jags being driven around over here, and our roads, which they were designed for, are a lot narrower, and more crowded.
There's a gentleman lives not far from me, with something of a car collection, and he actually owns a D-Type, and given a choice, I'll take one of those, it's a beautiful little car, in Ecurie Ecosse racing colours of dark blue and white. FWIW, though, he's also got a Ferrari 250GTO, with a matching registration, and I gotta say, that's the one I always head for when he opens his gardens for charity, and has a bunch of his cars out on show.
It's a lovely little car, and quite probably the most valuable car I'm ever likely to see.