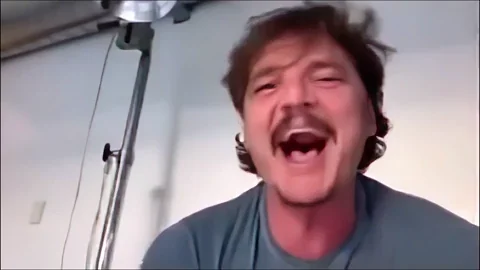 Do you have a bot that autoposts this GIF for every new TtDB comic?
Because if you don't, you should. They're always so deeply sad, and spot on, and this is always my reaction, too.
Clicked the comments button thinking "I hope Mindysan33 has the Pedro Pascal gif loaded!"
I just use the gif thingie up there… if you type in laugh cry, it's one of the first gifs to pop up… you too can practically autopost spot on gifs!
Which "gif thing" is this? I would say, "enquiring minds want to know", but I think I'm better described as "distracted minds want to know".
Today I learned a GIF shortcut.
Thank you @mick129 and @Mindysan33
Is that on a phone? I don't get that option on my PC [shakes fist impotently at clouds for not being able to post a "shakes fist impotently at clouds" gif]
I am also on a desktop.
(I don't do social media on my phone if I can help it.)
The reply field should look like this for you:
The gif app is next to the building icon, though I personally never use it; I have my own archive of gifs & memes.
And a well curated archive it is, too.
I'm still trying to make the following gif a thing; but it isn't gaining traction.
Thanks for pointing out where the gif thing is here

Edit to correct spelling
Thanks, I try.
Also, that's pretty great; to make it catch traction, you probably need to add some witty text.
What message would you like it to convey?
Something something Republicans?
Yo dawg. I heard you like gifs, so I put your gif in a gif…
That's fetch

Sorry I was not around to elaborate, but thanks all for picking up my slack!
That feeling when you really want to gloat, but you know if you do it will make you look like an asshole
I think that's supposed to be a calendar. It inserts the date/time, should you ever need it. BTW, it's currently 2022-11-03T05:00:00Z in US Central Time zone.
This topic was automatically closed after 5 days. New replies are no longer allowed.