So many buns in a bowl!!1!!11!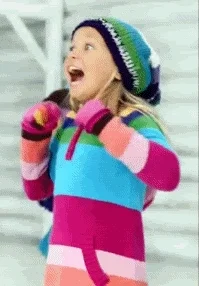 Budgie: "What is your impedence!? Talk!"
One of the (many) highlights of our trip to the Galapagos was the one time I went alone (no other family members) on a ridiculously early morning hike and all of a sudden the guide started freaking out: the small island we were on had not had a sighting of a tortoise in something like 50 years, and there was one right in front of us. He hadn't taken his official camera equipment, not expecting such a find, so he borrowed mine to take stills and videos to show others. It was a HUGE deal, and I was one of the few to be there in person. I did mention it was an ungodly time of the morning, right?!
The quick brown fox jumped over the lazy dog!
It's true. Cat software running on dog hardware.
A huge deal – yes! – but then there are huge dumps: A decade or so ago a former co-worker (a vibration/modal test engineer) and his wife by chance took the first ever video of a Great White Shark defecating in the wild. They only later learned of the importance of what they had captured. They were happy and excited once they found out and have since become amateur videographers and are now associated with Shark Savers. Great White Shark Poop. Who knew?
Kitty must have heard about the "launch mode" feature in the Jaguar Xj220.
The intro to Roxy Music's Love is the Drug on 78 rpm…
Cocaine Bear comes out of rehab!
Or after a 12 step program, Caffeine Bear