ACAB All Cops Are Cowards.
"Some of you may die; but that's a sacrifice I'm willing to make" sounds even worse in the tortured indirections of cop speak.
Look, if they're spending 37% of the town budget on policing then the cops are valuable assets. I'm sure they're not spending that much on education, so students and teachers just aren't worth as much. Do the math, people!
[This argument brought to you by the Steve Milloy school of public policy analysis]
"Meet our SWAT team. This is the last time you'll see them. Because if anything bad goes down and you're in the middle of it, they'll be chilling in the parking lot. You certainly won't see them then, Lord, no."
Before Uvalde, I thought that the worst that the cops could do in a school shooting was to kick down the door, spray ammo everywhere and kill dozens of children. Now we know what the worst that cops can do is.
The two are not mutually exclusive.
There is room for both; with sufficiently advanced leadership. Run around zealously 'securing' the unthreatening rooms while 'containing' the one you don't want to go into.
If only they were talking about the parents desperate to get in to help, in a "stay safe out here while we handle this" way. But instead it was "stay out here and listen to your children die, because the last thing I want is to risk MY life handling this".
"To Protect pull out and serve self-preserve"
ETA: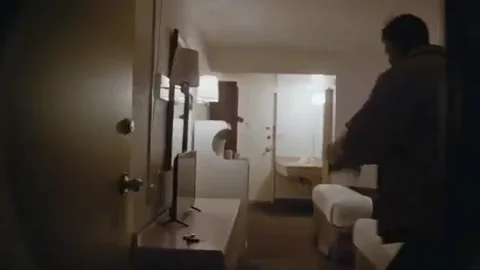 "Look, why don't we head down to Cancun? You'll feel better."
People of negative value have to stick together.
They corraled those kids in a slaughterhouse and waited…
Fucking vile.
S.W.A.T.
Sit, Wait And Tremble.
Fuckers all.
That Some More News video is actually pretty informative about the event and what an utter failure.
Cops are bad at their jobs in almost every metric. (Pretty good at padding city coffers with tickets.)
To be fair to the cops, they were really, really busy at the time, trying to keep parents from going in and saving kids and making them look bad. (Which reminds me: are they still prosecuting - and persecuting - those parents? Wouldn't surprise me.)
The thing is, cops being primarily interested in self-preservation is at the center of so many of the problems with policing. They find Black people threatening? Well, now they feel perfectly justified in shooting without provocation, because the core cop belief is that it's better to kill someone who isn't a threat than to get killed or injured themselves. Even an irrational (or disingenuous) fear becomes justification in their minds (and, too often, the courts). If one is willing to twist that already grotesque justification, one can use it for just about anything. I see so many videos of cops justifying blatantly illegal acts by saying that people want to hurt them and thus whatever they do to protect themselves is warranted, even when what they're (illegally) doing actually puts themselves (much less everyone else) in more danger. It simply becomes, "Acting out of fear for my life allows me to do whatever I want."
In this case, I hope it causes the end to their "SWAT" team. If ever there was a situation where such a team was warranted, it was this one - and they utterly failed. Better to not have such a team for similar future situations (where they'd likely be equally useless) given that how they're normally used in these kinds of rural areas is to smash up people's homes and injure and kill their inhabitants in the course of acting on minor warrants.
To be fair, "protect and serve" is only the LAPD motto, not a mission statement or job description for them, much less any other police. And they don't mention what they're supposedly protecting or who they're serving (though we can certainly hazard a guess, but we know it's not the general population).