We'll meet again
Don't know where
Don't know when…

In fairness they did do that job flawlessly for almost half a century.
Need to establish that solar-system wide transceiver network; couple dozen out of the plane of the ecliptic oughta do it for now. Just keep musky grubby fingers off'n it. ("Xcellweb" -sigh-)
When does it run into the big blue cloud? (I know, that's Voyager VI)
Communicating over 12 billion miles on 1977 technology - I'd at least give the group a bye on that misstep
They probably shouldn't have transmitted that Trump was still the Republican frontrunner. Maybe they just want to forget the humans and see other civilizations for a little while.
Realistically, what data was it sending aside from "I'm still here?"
The much less enchanting carbon isotope anomaly we're creating right now might last even longer.
Not really, it'll be back in a couple of months.
It's cool that the probe is designed to realign itself with earth a few times a year so we don't have to worry about little mishaps.
Easy now, you don't know what happened. It could have been an unexpected side effect, like venting a little heat from a panel on one side. At those distances, margins of error are minute.
The headline is a little misleading here, folks. The loss of communication is temporary and this happens from time to time.
The last I saw, the UV spectrometer, magnetometer, cosmic ray subsystem, low-energy charge particle instrument, plasma and plasma wave subsystems and the planetary radio astronomy systems were all still returning data about interstellar space. No pretty pictures though.
Well it was a fantastic run! I still remember National Geographics full of images it sent back pics on its tour of the solar system.
I also remember a book from the Library, it might have been Carl Sagan's Cosmos, or a similar book - but it had this panel showing what the Voyager space craft may look far off into the future. It slowly became pitted and damaged by micro metiorites as it flew further from our star and into interstellar space. I can't remember the specific time line, but I think it was millions of years…
It's better than Nine's though… (huh?)
(warning: link goes to a multimedia story that will sink ~2-3 hours of time to binge it all.)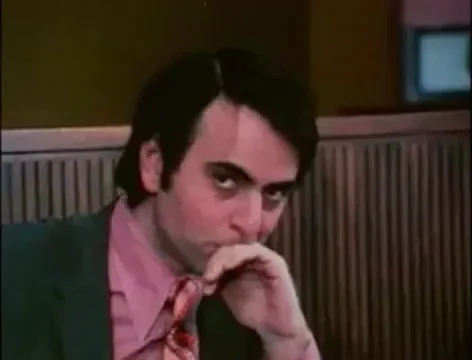 It's not over! Guys, everyone read the actual article. It'll be back in contact in a couple of months when the antenna self-aligns again.
The probe is not lost forever. It's just a temporary loss of contact.
I am disappointed. No V'Ger jokes yet.
ETA Oh no, there was one… My bad…