i have grown jaded with age but that experience would make me a believer
all for the low price of $100 a kid I'm guessing, extra pictures not included. Also, don't get me stared on how 'well off' kids believe in Santa longer than 'poor' kids. 'Daddy!! Billy told me there isn't a Santa cuz he 'didn't get shit' this year'
Wonderful Imagineering-level work there. I'm sure there's some queue management going on there as well.
Also, it looks a lot safer than this department store Christmas ride trend I just learned about.
now I just want a liiiiittle bit of hydraulics in the floor. or maybe airbags could do the trick.
That was great; though I kept on expecting the narration to switch to, "Tragic, but True" mode.
This elevator ride is super impressive.
Edit for appropriate song.
The last one was in Moorestown, NJ - wait, wut? We visited that mall when I was a kid, but I don't remember ever seeing a monorail in there.

Not sure if I should feel somewhat cheated or very relieved to have missed it, since I blame my fear of heights on this place.

The little boy's reaction was similar to how my then 4-year-old nephew (from back east, visiting with his mommy) reacted to Disneyland's rather shabby Mission-to-Mars attraction not long before it was finally renovated. One exception: Once done and outside the attraction, my nephew asked me if we had actually gone to Mars. "No, it was all just pretend. Like a game." His eyes then got all squinty and a touch foreboding. Said he: "They shouldn't have fooled me like that."
That is really cool but…
Am I the only one watch the young child put his fingers in his nose, his mouth, and then touch the button that everyone else touches?
Can't imagine why the flu is getting out of hand.
Magically whisked away to the North Pole is wonderful! But did they do the same trick to bring them back home?
Do you really think kids touching their nose and then other things is different now than it was any time in the last n-thousand years?
No, but we did learn in the last two years how easy it is to slow the spread of things like the flu but it seems it's a lesson everyone has forgotten or doesn't care about anymore.
Fair point. I guess "out of hand" is just "returning back to baseline," then, but I agree that it's annoying.

That kid is one of the good ones. He's gonna grow up right. To his parents, get that kid some Carl Sagan books, stat. We got ourselves a burgeoning critical thinker.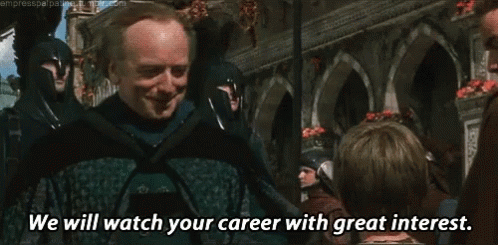 Reminds me of what a friend once said about the people-mover at Caesars Palace in Vegas. "They carry you in, but you've gotta walk back out!"

Isn't a slide the standard departure method?
Exit through the gift shop please.