Very cool, but… I am very disappointed that they didn't program a celebration dance after a goal; not even an arms-up gesture.
I'm more disappointed in the lack of faking serious injury when falling down.
I'm sure they will get to that level soon enough. Can't wait for real teams with , like, little robot refs.
How much did those robots have to drink?
They should vet the training data better.
¯\_(ツ)_/¯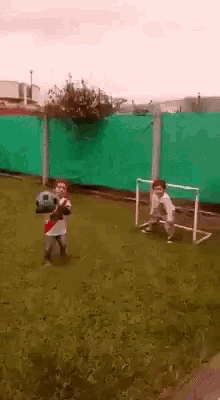 Can they fake an injury? It's a pretty low bar.
I know it is a very impress demonstration of robot development; but, man, is it giggleworthy, too!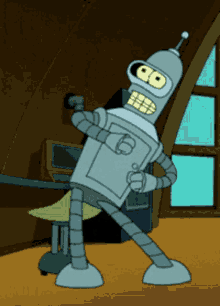 Lee Tomlin's Fallon d'Floor nomination from the start of this season should be used in the training data.
That's not football, that's soccer.

But when will we be able to see androids fighting?
The switch red card is so funny



When they wake up. They are currently dreaming.
No, it's football, and American football is hand egg…
Actually… nah just kidding. i know better.
Latest pitch for AI: DeepMind-trained soccer robots
Eggheads at Google's DeepMind have developed a deep learning curriculum that can teach robots how to play soccer badly – and it's wonderful to behold.
[…]
[…]
The 28 researchers involved in this project describe their work in a paper [PDF] titled, "Learning Agile Soccer Skills for a Bipedal Robot with Deep Reinforcement Learning."
[…]
I'm sure the engineers are like, "Yeah but look how good they are at getting up when they fall down"