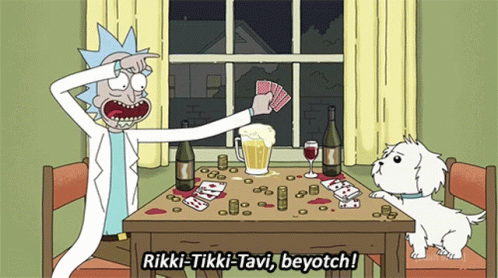 Seven squirrels and a mongoose.
Mongooses? Mongeese?
Mongoopodes?
Yet another Kurosawa ripoff?
Mongooses.
Noun of collection is a "rush" or a "business"
Came to check the tradition was being strictly followed. Left satisfied.
All I heard in my head was Boris saying to Natasha, "Mongoose and Squirrel!"
actually is 7 squirrel and 1 magoose…
Seven badgers and a mushroom.
I love how the squirrels use their tails to make themselves look bigger. It's very similar to how housecats present themselves to a perceived threat.
This topic was automatically closed after 5 days. New replies are no longer allowed.