Tardigrades are really good at surviving certain things that we can't. People shouldn't mistake that for some kind of invincibility. There's a reason they aren't even the most common microscopic animals.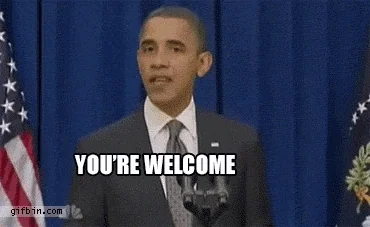 Bit of a pointless question, isn't it? Life on that scale is subject to entirely different pressures.
Throw a human-size tardigrade off a tall building and it won't be so invincible.
A Thanksgiving Day Parade tardigrade balloon is inevitable… but why are we still having to wait? Parade planners have been part of the zeitgeist, like… forever!
There's a thread for this sort of thing:
None of those "superpowers" would make the change in scale. The ratio of surface area to volume effects are a cruel mistress.
Tell me about it; I'm human sized, and I'm all saggy.
If Amazon hadn't canceled Paper Girls after one season you'd have found out!
Attack Butter, activate! Who remembers when eggs and butter weren't permanent?
I'd imagine that at least some of the desiccation and radiation resistance mechanisms would scale, since they revolve around protecting and repairing a chunk of DNA that's already on roughly the same scale as it would be in a giant tardigrade with a lot more cells.
None of that would help much with all the other problems associated with the change in scale, so it'd still be DOA; but giant tardigrade cell cultures would presumably still be made of fairly stern stuff.
Desiccation resistance is going to be extremely dependent on surface area to volume, though, because that's what determines how far new water is going to soak into the tuns without active transport. I doubt it's a coincidence that the other animals that can survive drying up completely and repair their DNA – bdelloid rotifers – are around the same size.
I read a sci-fi novel once that posited that tardigrades did exist at this size on the moon, and the ones we get are their babies that have ridden down on various astronomical debris.
This topic was automatically closed after 5 days. New replies are no longer allowed.