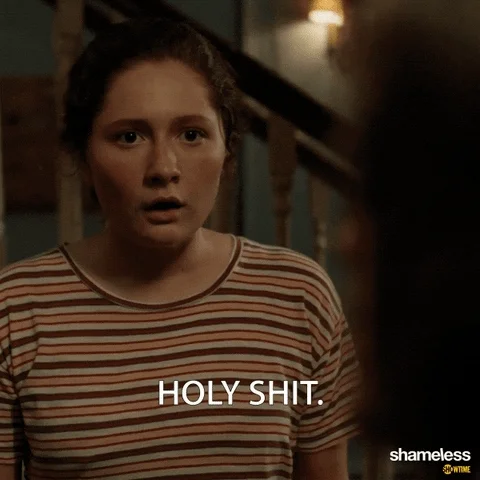 Dude! I get that you're not used to seeing water pouring down like that, but get out of the way of the torrent coming at you!!!
Space. Bubbles.
I guess I am glad scientists are thinking of hacks that don't irreversibly screw up the biosphere itself, but…
File this under "didn't see that one coming…"

The proportion of warm, less-oxygenated waters from the Gulf Stream is increasing, at the expense of colder, more oxygenated waters from the Labrador Current. Therefore, a smaller contribution from the Labrador Current leads to warmer and less oxygen-rich waters.
And that will affect the largest freshwater system IN THE WORLD.
Sincerely,
Someone living at one of the far ends of that system.
Update:
That was from Yemen, dated 2015.
Twitter is a difficult place to drill down to sources sometimes.
Laugh or cry, right?
Yet another argument against water-cooled fossil-fueled and especially nuclear power plants. Water-cooled reactors need reliable water sources every minute of every day.
Here's what the nuclear industry itself has to say:
Water Cooled Reactors (WCRs) have been the cornerstone of the nuclear industry in the 20th century. Of the currently operating 442 reactors, 96 per cent are water-cooled. Many of these plants were originally licensed to operate for 40 years, but through advances in knowledge, the lives of these plants are now being extended to 60 years, with a potential to operate even longer.
And when it comes to drought… well…
From 2008, but applicable:
Some new nuclear power plants are looking at "dry cooling":
Time and data-tracking will tell.
Texas has had issues at the intersection of extreme weather and nuclear power. During droughts or hard freezes, no water into these plants means no way to cool the power rods. During our 2021 Texas Freedom Grid® Special Event when hundreds of Texans froze to death, there was talk about some of our water-cooled reactors not having either power for the water pumps or liquid (not frozen) water inside the water supply lines flowing. Looking at a potential nuclear meltdown in Texas during all the rest of the fuckery going on during Winter Storm Uri was the icing (ha ha) on the fucking cake.
I've mentioned before here that I haven't seen jellyfish in the upper Chesapeake Bay in several years now. Once were extremely plentiful.
So, back to air-cooled nuclear reactors! Worked like a charm at Windscale, didn't it.
Ugh, yeah.
One consequence of climate change and many environmentalists who opposed (past tense) nuclear power is that, with various fossil fuel power plants getting shut down (coal, often), and carbon footprinting still being an obviously bad thing to be avoided, nuclear power is enjoying a swelling base of popular support because–ok ok–it doesn't have a carbon footprint anywhere close to the size of comparable output fossil fuel-based power plants.
However.
Nuclear waste storage.
Meltdowns and runaway reactions.
Plant security and bad actors, and highly refined radioactive material security (something that comes up in debriefs of former presidents and vice-presidents: making sure The Bad Guys don't get a hold of radioactive materials in nuke power plants).
And uh… that regrettable thingy re: water-cooling… just a detail, really. /s
If one listens to the Stewart Brands of the world, or people who think like my friend who worked for JPL for a while, nuclear power is totes gonna save us. We have have aaaallllll the power we need, and it's just a shakedown detail here or there. Thorium beds! The French! "Energy too cheap to meter!"

Fusion, man! It's only 20 years away! (And always will be, although in all seriousness there have been encouraging steps recently. Still not exactly on the horizon, though.)
I don't think it always will be. With recent advances I think it is very likely that within our lifetimes, fusion will be only 15 years away.
Gonna cross-post this in the BLM thread…