Yeah I hope at least the publicity works in their favor some. Really disgusting that they got harassed like that.
Lies about history in Texas can be traced to the Lone Star State's own Big Lie: The Alamo
Including one of the most infamous lies ever.
Mind. Blown.
They should put a replica of The Bike in the employee break room.
Youngkin has provided his fellow cowards and opportunists with next year's template: you don't have to explicitly embrace Biff, just appeal to the MAGAts with a coded version of his racism (esp. re: so-called "parental choice" in K-12 education) to signal that you do. And count on the oh-so-polite-and-civil Third-Way Dems not to call you out for it.
Apart from the GQP's turn toward more extreme sado-populism and its willingness to deliver on destructive promises to the Know-Nothing rubes, It's really not so different from what Republicans have been doing since the 1990s.
Since forever, really. That's exactly what Reagan was doing in 1980, for example.
The GOP started dogwhistling since the Southern Strategy, per Lee Atwater's deathbed confession. What changed in the 1990s was the Dems being willing to pretend that Newt Gingrich and his ilk in the GOP were still operating in good faith.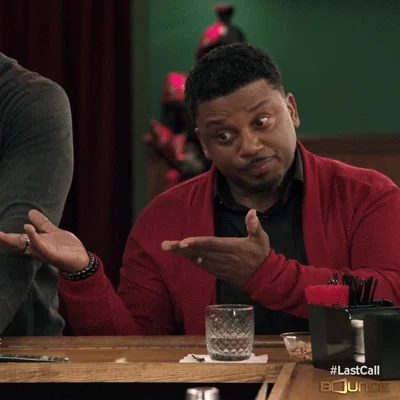 Appeasement doesn't work. Call this shit out for what it is…
You Know They Can Hear You
A "funny" thing is how many liberal commentators don't think (or don't care, because they just don't count) the various minority groups they disparage directly and indirectly with their various "anti-Woke" screeds, which are all just versions of "gotta get more racist," can hear them and read what they write and have heard it all before.
Is James Carville helping?
When Michael Harriot gets mentioned in the MSM again, this will be me…
Gotta be quick around here to post the latest Harriot!
Guess I'll just mosey on over to other threads now!
ETA: ACK!!!
helluva read, Harriot.
brilliant!
Ugh, that sucks!
With his talent and righteousness though, I'd guess we'll read more from him soon.
This caught my attention when I saw it on my Timeline:
…sounds about white.