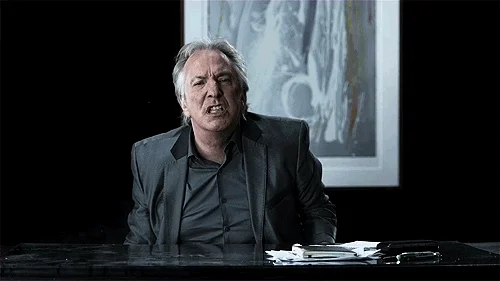 This is the most dystopian thing I've seen yet. I've lost track of how many times I've said that and I fearfully await the thing tomorrow which will make me say it again.
Shame there's no images of the material in question
The linked-linked Guardian article has a sample, and then j9c had shared a twitter post with another.
Looks like Pooh makes it! RIP Kanga, Roo, Piglet.

It occurs really fucking often, "unthinkable" isn't the word.
Having beloved children's characters tell a kid who can't read well yet a story on how they might not die in a school shooting if they do what the tiny pig does, instead of limiting access to guns - that's unthinkable.
"Fight" is such a pathetic insult here. As a grown adult, I'd like to think in the end I might try fighting – and it is purely because I would prefer my obituary to read that tried what I could, not that I think I could do more against an AR-15 than use up a bullet. If a four year old would rather spend the moment holding their friend's hand or something, they might as well take the god damn comfort in that.
But of course we're going to pretend otherwise because we don't want to say the obvious thing kids need to know in the event of a shooter, which is that you run and hide if you can but otherwise not everyone is going to make it.


Was this an excerpt from the Uvalde police training manual?
This is so fucked up on several different levels. It literally makes me nauseous to look at it. JFC.
This is not a school problem.
This is not a problem that a child should even have to think about.
This should not be on the parent or the school or the children to deal with and solve.
This is not a solution, this is sick.
This is a national travesty.
I was all for a balanced approach tightening gun laws and access but at this point the guns need to be locked away from everyone. Period. "Responsible' gun owners should need to jump through so many flippin' hoops to own a heavily regulated firearm. Any elected official being the mouth of the gun lobby should really just be tarred and feathered at this point.
Yeah, this really reminds me of that infamous old "duck and cover" film that they used to show to kids, only worse.
The class comes right after 5th grader obstetrics.
Fuck
Why cant they just write what they really feel:
"When the completely predictable occurs, please die knowing that your noble sacrifice has preserved the freedom of some asshole to follow a twisted reading of the second amendment and continue living free of the consequences of their inaction."
Fuck everyone who fights to preserve a useless "freedom" over innocent lives.
More evidence that American gun culture is a sickness. Not that the gun-huggers will ever understand that.
There are too many absolutely vile things happening in our country lately, this one surpasses most and makes my physically ill.
Oh good, not only is in disturbing in the message of "some of you are going to die, but maybe you won't," it's also chock full of copaganda vileness. I also can't help but think that first page may be used to justify things other than actual dangers.
Your lives are worthless so get ready to die.
Your mothers are wh*res and god wants them to cry.
When the volunteers come to mop up your friends,
Just remember your life means the most once it ends!
Sweet dreams future corpses-- the Texas gop.
I know it's far from the worst part of this, but AA Milne's poetry had such a wonderful sense of rhythm, and to see his characters being placed against such meterless garbage is really irritating.