It seems like a natural industry for unionisation, what with the larger-than-average presence of both customers and bosses who are abusive arseholes. I hope this sets a precedent.
These organizers do mention the Lusty Lady in San Francisco as the precedent but that establishment—which was the first of it kind to unionize and later became a worker-owned collaborative—went out of business in 2013.
There was even a documentary film made about the effort:
Workers' rights are sexy. Oh, to live in a world where sex workers have strong unions to protect them and police have only the goodwill of their clientele.

As a retired I.A.T.S.E. Local # One stagehand I fully support all workers
in their fight to organize !
"Saving the world, one dance at a time~"
Solidarity, indeed! This would be a great example for others.
In case anyone isn't aware, strip clubs generally treat the dancers as "private contractors." The dancers get no pay or benefits from the club, AND they have to pay the bouncers, DJ and bartenders out of the tips they earn. It's a really clever (read: exploitative) business model from the part of the owners.
@brainspore - thanks for that bit of history. I hadn't heard of that, but a worker-owned business like this makes a ton of sense.
Edited to add: I don't want to equate dancers with prostitutes, but nonetheless, this scene immediately came to my mind.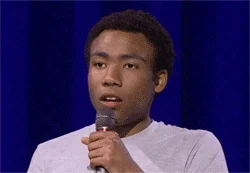 This topic was automatically closed after 5 days. New replies are no longer allowed.