Oh heck no, that's where the real "squirrel eaters" live.
There was something similar on BB not long ago
And there are others
I bet that someone took exception to the fact that a Nepentes carnivorous plant decal might, to a dirty mind, look like genitalia. I wonder if AI suffers from pareidolia too.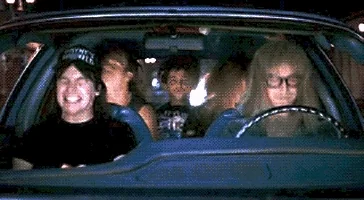 We loosely prefer AP style, which says you should "generally" use the company's preferred spelling but offers give to avoid symbols or peculiar capitalization if the whim takes you. The styleguide is inconsistent (or at least arbitrary: for example it says "eBay" is fine but "lululemon" is not) but obviously offers latitude to avoid these branding artifices.
Note: lowercase or fabulously rendered personal names are fine by me.
Automated moderation fails yet again. I just wish Google and other techbro companies would get their heads out of their collective butts and stop using computers for human related issues.
Now, now, let's not get common sense involved here.
/sarcasm
Now if there was only a way to punish people who maliciously report videos as something they are not, in order to discourage such blatant abuse of the reporting system…
That is some pretty astonishing noises to get out of a harp.
Two words- Electric Bagpipes.
Three words – No True Scotsman.
Name checks out, you're probably a good judge!
I'm pretty sure they are - there are a lot of nutty people out there, offended by (literally) everything, have ideological bones to pick, or just trolling. So there must be some threshold of report numbers that needs to be met, and/or algorithms are involved. The platform failure is at that point.
Oh crap! All this time I thought we were talking about Youtube, but we've really been talking about YouTube? Well this changes everything…
Well, Hamburger Lady is still up. I'm feeling a little reassured that everything hasn't yet gone pear-shaped.

THROBBING GRISTLE - hamburger lady (live Turin 2005.06.29)
But that would require them to employ and pay humans to moderate videos, even at minimum wage, that's more money than they're obviously prepared to pay.