It's been swell, but the swelling has gone down a bit
Why not chocolate cigarettes?
Poor Otis. He just wanted a drink.
"Practice target shooting whenever you can."
But NOT IN YOUR OFFICE!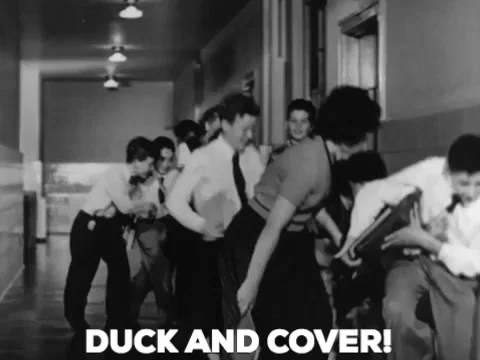 If a black kid were to even touch such a toy his young life would be forfeit
The artless effort in the last ad to make shooting at the guy in the window something other than attempted murder is just bizarre. Yes play with realistic guns, no don't actually intend to shoot anyone?
I remember having very realistic looking toy guns as a kid (in the early 80's). I also remember the occasional news story about a kid getting shot because of a toy gun. I wholeheartedly support the rules requiring colorful orange barrels and/or other markers clearly identifying toy guns as guns.
I'm sure someone will pint out that we'd be even better off if we just didn't have toy guns. I don't disagree, but I think it's about as unlikely as getting rid of real guns.
I own a shiny transparent plastic cap gun and it even has an orange ring on the end of the barrel.
I had the 'Rifleman' Winchester replica that shot plastic bullets
This topic was automatically closed after 5 days. New replies are no longer allowed.