Ozzy man gives Florida man run for his money?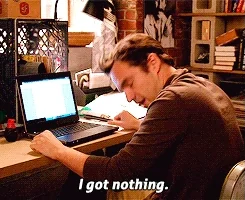 Burning Man arrested with ducks Down Under.
Clearly phone autocorrect becoming reality when someone suggested this guy has a small duck.
I'm almost too horrified to ask what happened to Louie.
Are we sure an AI didn't write this "news" story?
I assume it was to get around the anti-squirrels-in-pants gambling laws.

Old Quackie Pants is a fire bug?!?
Sure. An Ozzy Man would actually be funny.

Crab Plays in a Bubble Jet - Ozzy Man Quickies
Ozzy Man Reviews
Inhabitants of Melbourne will be entirely unsurprised to hear that this happened in Frankston.
Not a Melbournite, but yeah, my thought when reading the article was "Frankston? well that explains a lot"

If the gentleman was looking for his 15 minutes of fame, he may find there has been a lot of inflation in the attention economy.
Send in the next weirdo, please.
It appears* it was his doctor to suggest that.
Definitely a quack.
(* no, it does not, AFAIK, but I have bad impulse control for dad jokes)
This topic was automatically closed after 5 days. New replies are no longer allowed.