It all seems like such an apt parable for where our inability to stop polluting the planet seems to be sending us.
But then, it's mostly a bunch of privileged white folks, so that messes with the aptness.
I hope everyone makes it out OK, and that the organizers and authorities use this as a learning experience when deciding how many people should be allowed to gather for future events. (Organizers petitioned the Bureau of Land Management to increase the maximum capacity to 100,000 attendees back in 2019 but that request was denied.)
Sometimes you have to just go with the flow.
When did BM stop being about hippies and love and inclusion and drugs and start being a thing for only people of privilege? There's an awful lot of schadenfreude in these threads, and I always thought BB was very pro BM.
Why should we support something mindlessly, just because people did before? If it's truly a playground of privilege, why support that?
It can happen. When the Bohemian Club began ~150 years ago, it was very much in the same spirit as Burning Man, and was taken over by people of means.
Not long after the club's establishment by newspaper journalists, it was commandeered by prominent San Francisco-based businessmen, who provided the financial resources necessary to acquire further land and facilities at the Grove. However, they still retained the "bohemians"—the artists and musicians—who continued to entertain international members and guests.[2]
I think it's fair to be critical of the shift of Burning Man over time.
Like four days after the first one when people of privilege and white tech bros discovered that at least for a week they could have their dreamed of libertarian paradise?
Glancing at the thumbnail photo, I thought this was a picture of a mass grave, with rib cages poking out of the mud

. I hope this isn't a premonition.
Capitalism loves to try and eat up any countercultural movement it can and commodify it.

When did it start being a thing for only people of privilege? I mean, that's pretty much built into it. The inaccessibility, the phoney and offensive tribalism, the tone-deafness: those are hallmarks of white privilege.
It's also why slogans like "Be gay, do crime" come into existence as an attempt to prevent recuperation, although the Tories and Repubicans are doing their best to make that example become a reality for everyone.
Isn't commerce banned at Burning Man? Seems like an odd dream for libertarians.
Edit: Gah why did this reply to the wrong person…
The only good news is that the slick playa gumbo dries to a cement-like consistency quickly … if your car isn't already axle-deep from your panicked attempt to leave you will be able to SLOWLY exit Tuesday or Wednesday.
Those that are axle-deep will have a group bonding exercise with shovels, picks, traction mats and winches. You CAN NOT just hook up a tow vehicle and yank.
I heard a heartening interview on the BBC yesterday with one of the stranded Burning Man attendees.
Her impression was that while people were uncomfortable, spirits were generally high, there was quite a lot of mutual assistance going on, and there was a good deal more spontaneous and positive interaction between adjacent encampments than there would have been otherwise (as people were compelled to remain "local" due to the difficulty of movement).
People seem to have organized themselves pretty swiftly to help one another.
Encouraging.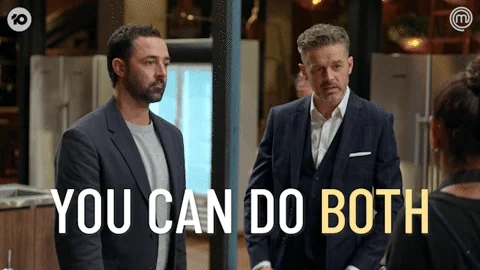 People of privilege don't usually do inclusion very well.