"These things happen."
I've read about deer who eat dead fish washed up on river banks, and I once saw a squirrel drag a dead bird up a tree. (Not a "nesting" type tree, so I don't think the squirrel was going to shred off the bird's feathers for lining a shelter.)
The hunting bit is a new spin though.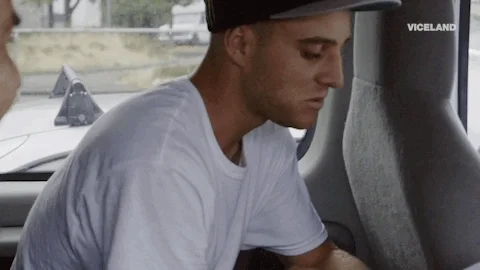 the tortoise — normally a vegetarian — bit the bird's head and killed it.
Herbivores have adapted to eat what is in their environment, but many of them won't pass up a meat meal when offered/attainable.
Do not search for "squirrel eating mouse" or "deer eating bird" if you do not want to see that sort of thing.
Oh sure, the world finally gives us mutant turtles, but instead of pizza-loving wise guys we get carnivorous jerks. Totally on-brand for 2021.
Did you see his "make turtles great again" t-shirt, I did.
"I…am…coming…for… … …you!"
There's definitely plenty of evidence of all kinds of supposed herbivores snacking on animals and animal bones, even domesticated ones like cows. Usually it means there's a nutritional deficiency but other times its because it presents an easy meal, i do find it fascinating that tortoises can be counted among those that have the behavior
Yep, lots of reports (and youtube vids) of deer and cow and other various 4 legged mammals eating live birds whole (or chewing off their legs), eating roadkill, etc.
It's not super common, but it is well known that lots of herbivores we think of as docile would happily prey or scavenge other animals given the opportunity.
The tortoise was last seen in Tokyo, participating in the Olympics.
I had two Russian tortoises. They are supposed to be ~100% herbivores. The male (older) was very picky about food and tried only picking out his favorite foods from the pile. The female was always hungry and ate nearly everything that was offered. This led here being a bit obese. Diet didn't work well as she then tried to eat something that wasn't food. I can easily imagine that she would have tried hunting if something suitable looking would have wandered within her sight.
I do know that other Russian tortoises have been witnessed eating slugs.
Oh, great. Now we'll need to revise the Voight-Kampff test questionnaire. Again.
What do you mean, I am not helping???
It's assholes all the way down…
Either that tortoise had way to much caffeine or that was a really slow bird.
There sure are a lot of posts on BB lately featuring animals dying. Even if "It's Just Nature™", it's still not cool.
This. My ex-girlfriend was a vegetarian … but now she eats bacon.
Maybe the bird should have… terned around and run the other way…