I'd be interested in seeing a review of Judge Nancy Torresen's sentencing history for PoC. I have a feeling that it might reveal that her judicial mercy only exists within certain parameters.
Even if we were to give Leo the benefit of the doubt on being a white supremacist himself (and why would we?) how is "beating up innocent Black people to earn the approval of white supremacists" any less abhorrent than "beating up innocent Black people because one is a white supremacist"?
If only there were prisons where you could send these guys to become less white supremacist.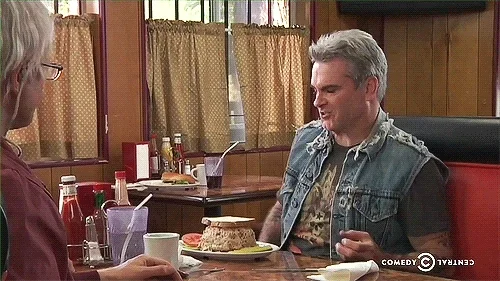 But I thought Amy said the art of Judgin' wasn't biased? The Constitutional Flounders wrote down feelin sorry for scary white guys was true patriotism?


The important thing is that everyone learned a valuable lesson….
I'm sure we can all expect Mr. Leo to join the Rotary Club and help out at the local soup kitchen on weekends when he gets out in three years.
Honestly I'm amazed that the other guy got ten years. I'm not at all saying it's excessive, just that compared to certain other crimes…
Still pisses me off to no end that every major media outlet seemed to think the "swimmer" part was as important if not more important than the "rapist" part.
I'd also be interested in her personal history, qualifications and how she got where she is by way of influence and sponsorship.
Never mind. Found it. Nothing stands out.
She probably has a handy diagram like this but on a sliding scale of Most Mercy → Go to hell and Die:

Never gets old (infuriatingly enough) –
I'm trying to think of crimes where, "but your honor, I was drunk", is a viable defense. Not helpful in traffic court or medical malpractice cases.
The fact that alcohol lowers your inhibitions is no excuse for anything. If you're less liable for whatever stupid act you performed, you are even more liable for deliberately "lowering your inhibitions" - They exist for a reason: even your subconscious know that stupid acts are stupid.
Nazi, the answer to your question is "nazi white domestic terrorism". The one with the lesser prison sentence maybe got the "Jacksonville plea bargain" <------- via The Good Place TV show…
The theme and lyrics to "Dukes of Hazzard" (Just some good old boys…") must play in some judges' heads while they're calculating the appropriate sentence.
EDIT: turns out from the transcript this (what I write below, not the quote above) isn't what happened. Leaving this hear because removing it makes other folk's replies make less sense and since they are more correct then I am I don't think it is right to remove this and make their replies make less sense.
I don't think it is less abhorrent, but beating up black people is battery (and I assume assault?). Doing so because one hates black people is a hate crime. Doing so because one seeks the approval of someone else is not a hate crime, and as far as I know not normally any other specific crime (unless RICCO can apply here somehow?).
So one has whatever punishment we attach to assault+battery+hate crime. The other "only" has assault+battery.
As far as 3 years v. 10 years goes it seems absurd that the hate crime part gets a larger penalty than the actual battery. I would understand better if it was 7 years for the one guy and 10 for the other.
Or 15 and 10…although I seems to recall the avg sentence for murder is a mere six years, so maybe it is hard to argue that shattering a guy's jaw is a worse crime then murder.