Lucky

And I don't remember any "Stalinist removal therof along with any mention of that boingboinger"
Me neither, comrade
Broke Moo.
Am I doing this right?
Are any of us? Isn't that really what Bill is saying?
/runs trailing /s tags
I just assumed old white dudes did heroin as the only way to make their shit writing into poetry.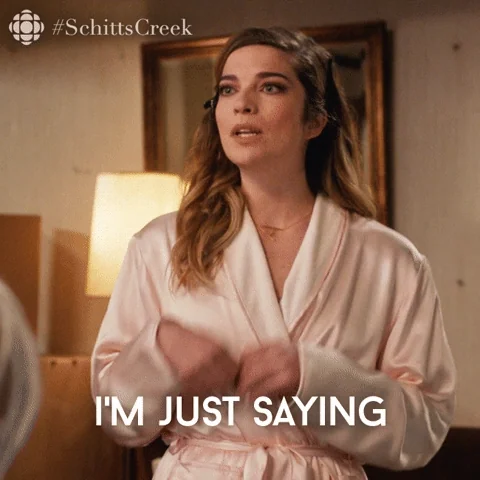 I'm doing heroin right now
.
.
.
sigh
Better to treat it like a banana and just look at it.
… it was a long time ago


I have no idea what you mean, but the edits have been like watching a lil animated cartoon about dinosaurs!
Shhhhh - I know
Thatsthejoke.gif
it's fine - seriously, being able to watch the edits in real-time on that post was a treat. Never seen anything like it!
… we get 10 minutes to write whatever we want before incurring the orange pencil of shame
I feel like you are trolling here, at least a bit and not necessarily maliciously. Yes, BB (and the BBS) have amplified tropes, in-jokes, or "micro-obsessions" as you call them. But the examples you mention(ed) are trivial, and (IMO) don't undermine BB's historical "underground zine context". Most 'zines of that era are long gone. Do you really think that your darling print-only BoingBoing 'zine of 1998 would remain static all these years? Note that the original founders (@frauenfelder and @Carla_Sinclair) are still here and guiding and creating content. What are you contributing?
Also, it's not conformist or reactionary to condemn a man for murdering a fellow human without cause or consequence, no matter how counter-cultural they were. Set aside his creative output, for whatever it's worth (and I won't argue that here) – he was a privileged scion of a very wealthy family who took full advantage of that throughout his life, to the detriment of others.
… there is no special badge for "100,000th edit"

"The last and greatest of human dreams" was surely referring to the mythical American Dream, and "the last and greatest betrayal" was referring to the bleakness of the late Reagan administration and the upcoming Bush legacy. It's no wonder Burroughs appealed to the punks/post-punks! It sure did to me at the time. Not that I'm not cynical now. I just choose better people to express it.
… peace, progress, and human decency
or something like that
and the betrayal was in that Reagan, specifically, was selling off both sides of the billboard, pretending to stand for those things with a grandfatherly smile but of course not really
as opposed to now when his party's champions are explicitly opposed to them