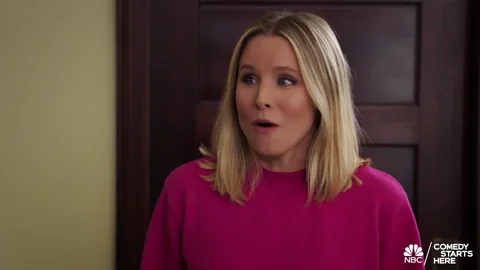 This was from like 50 years ago, right? Right???
awww, shit…
Talk about glass ceilings, huh?
The reason the glass ceiling hasn't truly been broken is that many of the examples of women and minorities who ascended above it did so by assimilation into the existing power structure, meaning they looked different but acted the same way as the pale, stale, male elite they were joining…
A really good academic perspective.
The title, despite the onebox, is "I Slept on Legos: Where do I put that on my CV?"
They want women and minorities to be as much like the male corporate drones as possible. Women who do that very much do better than their counterparts who are less likely to conform. That's how corporate America (and many other sectors work) - conformity is still the key, not independent thinking. Corporate bullshit just likes to pretend it's got diversity of thought, when it's just the illusion of diversity…
The REAL reason the glass ceiling still exists is for the same reason it existed in the first place - misogyny and racism. That is the explanation. Men, who still dominate much of public life don't want women (and white people don't want racial minorities) to "take their place."
Right?
Yes assimilation happens, but it's not on women and minorities to fix systems that are oppressing them.
I think you guys are arguing the same point. At least, that's what I got from his post.
Are we? I don't know. @Kilkrazy seems to be arguing that women don't get far in corporate America because they "assimilate" into corporate culture and I'm arguing that women don't get far in corporate America because of ingrained misogyny. I mean, think of how much and how far someone like Sheryl Sandberg got by playing by the rules (and being from the elite class in the first place). Or look at how much Elizabeth Holmes "assimilated" to the tech-dude-bro culture. Both "broke new ground" by doing exactly what you're supposed to do in the tech industry.
It seemed to me that he was saying women and minorities who do end up being the token examples got there specifically because they didn't challenge the norms of the white patriarchy so they're considered 'safe' to let slip through, unlike those who actively work to change the system.
But it would be a lot better if he'd clarify, instead of me guessing based on what's been written so far.
Chris Brown was treating a woman like shit (again), Usher stepped in and got jumped
I feel like the concern about that separation has [always] had to do with not interrupting the smooth flow from male artist to male audience, with male critic in between. If you say, "As a woman," or "As a person of color" in responding, you disrupt what was formerly an unimpeachable—I use the word "alpine" in the essay, and I think in the book—and lofty exchange of ideas unmuddied by the mess of history. I feel like even in the time since I wrote the essay, and since I've been working on the book, the centrality of separating the art from the artist has started to seem kind of hoary and out of date.
Coinydink-- I just listened to this podcast with her.
Sounds like a good book!
Yeah, it's going on my X-mas list!
Cool.
I didn't agree with all she said, and I think it would be more something I'd read to get better clarity for myself on that thorny issue.