Nice to see such a long run for one of the better kids' shows out there. My nieces and nephews all loved Arthur and I recall discussing specific episodes with them when they were young.
Having moved overseas, I missed the series and only have one book that I used to read to my daughter: Arthur's Teacher Trouble. I still have it even though my daughter is grown up because my mother got it autographed (she was a school librarian). And because I have a soft spot for Marc Brown's other works, like Frog and Toad.
Glad to see the show was such a positive influence for so long!
Longest in US TV history, I think that's an important qualification to note.
Sazae-san has been going since 1969…
Sazae-san isn't really a kids' show. It's just family-oriented.
After 25 years, animated kids' show Arthur is endi
/sprints directly through 24th-floor window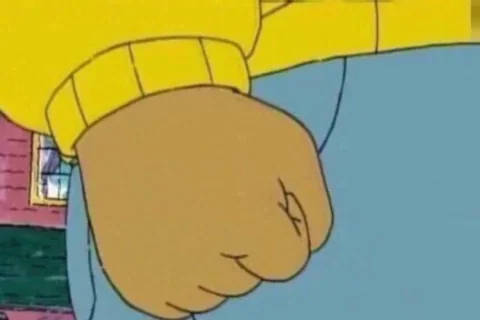 "Kid's show"?! Not ashamed to admit there were many times in the 90s I'd come home from my 3rd shift job, desperate to sleep, staring at my tiny TV with 4 channels (5 if you count Trinity Broadcast Network - Hi, Jan and Paul!) and be thrilled if Arthur was on. Lowered blood pressure. Warm and fuzzies. Sleeeeep.
Yeah, definitely only in US history
Given that they cut out the central premise of "Dudley Moore: childish alcoholic 1%er", I'm surprised that they made it past the first season.
I loved watching Arthur with my kid when she was small. now I will entertain you all with my bastardization of the lyrics to the Arthur theme
Every Day when you're walking down the street
Hunting the evening meat
and you spy a young badger
And I say Hey! tonight we eat badger meat!
It's succulent and sweet
and it tastes a lot like chicken
Thanks I'm here all week
25 years? You don't say. Well, the ancient prophecy of the Pigts does say that "in his twenty-sixth year he shall come to us." The time they have awaited is at hand.

I remember getting home from nights of stocking groceries (this after I completed my master's degree, long story), smoking a bowl and watching morning PBS more than a few times in the late 90's. It was either that or morning news shows and I have to admit, Teletubbies kind of made sense when you were really, really stoned.
Will the cure his horrible disfigurement before the end and restore his aardvark nose?