Flight deck? Cockpit, surely.
"And apparently… A lot of these reports… It's not just one or two guys. There's a lot of guys whose very specific kink is jerking off to women that openly don't want them jerking off to them." ~ Patton Oswalt
Also, how do you reach 60, have a union job that cool working for one of the better airlines, and just decide one day to throw it away in the most pathetic immature way possible?
Fly the hostile workplace skies?
I've glanced into the cockpit when boarding planes before - they're tiny. The man must be a contortionist to change clothes in there.
Is there a scaled list of penis production verbs? Seems like "whipped " is used even for happenstances of "fecklessly uncovers"


(in any-case this affords no one entry into the 'mile high club')
I plus one'd your comment for the Blazing Saddles reference…
I was looking to post a similar reference.
In a statement via video link, Haak apologised for his behaviour, adding: "It started as a consensual prank between me and the other pilot. I never imagined it would turn into this in a thousand years."
It's outright sexual assault, and I'm gonna lay odds this is not the first time it has happened.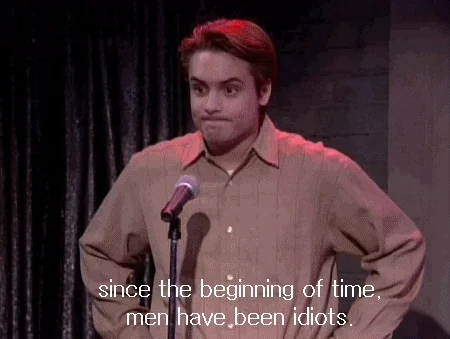 Exactly. You don't get that far in a career as the sort of person who'd do what he did without other people being either unwilling to report him or, more likely, people talking victims out of reporting, being dismissive or otherwise covering for him.
He got on the plane and then he got off on the plane.
Naw, that's United. According to the story, he was doin' it by himself.
Was that wrong? Should I not have done that? I tell you, I gotta plead ignorance on this thing, because if anyone had said anything to me at all when I first started here that that sort of thing is frowned upon… you know, cause I've worked in a lot of offices, and I tell you, people do that all the time.
He's only 60, he gets paid enough to know to put on a sound isolating VR rig and just wear the dolphin polisher the whole flight. (Would not work across ponds of notable size.) Putting grin 'n bear on the right person. Look to that promotion to the 2-hours-to-anywhere hypersonic commercial flight. (Flight deck porn is dead focused on preventing shockwave instability; like 5 hours later, buckle up.)
I appreciate the reference.
I also thought of this one:
Pilots retire from air transport pilot positions at age 60. I think they can still fly charters.
Not exactly the right word, but yeah.
Fixed that for him.