I was hoping it wouldn't be needed but…
… indeed.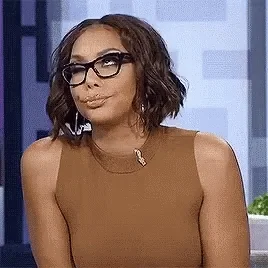 So you're saying you think this is all very unfair to blame the invading army for invading and we should be nicer to them?
Really and truly, Putin needs no advocates. He can spew just fine for himself.
Whoever said it was lying about the definition of tankie.
Not to mention that it's not just wrong it's also irrelevant. Why should I even care what is or isn't a "tankie" anyway. I don't like brutal authoritarian leaders and I'm still damned salty about how Russia tried to get one planted as President-For-Life here, and even if the US has done as bad elsewhere it still sucks because I still care about my own damned life, and so I support anything that weakens that strategy in my country. So… fuck a tankie.
Also my eye if Russian propaganda is calm. I've been drowning in it just like anyone else. Not even a little calm.
ANTIIIIIIFFAAAAAAAA KILLING YHOUR WOOOOOMIIN INTO MEEEN NEEED STROOOOOOOONNNNNNG MAAAAAN PROTECT MORE OIL AND GUUUUUNNN EU is NAZI BAAAAD WITHDRAW FROM NATO OR GOD WILL KILL YOU ALL BECAUSE GAYS!
Sooo calm.
I feel quite rested and safe now. Much calmer. Not terrified at all.
… someone who mindlessly blames every bad thing in the world on America
Simultaneously giving America way too much credit while ignoring the agency of other countries to do things on their own in the process.
Sometimes it's just intellectual laziness
but that's not quite enough to explain AfD America-haters or the people on Radio Sputnik

There are the intellectually lazy and then there are those who exploit the intellectually lazy.
I think a lot of these folks ought to defect to Russia permanently so they can enjoy the lifestyle instead of burdening the US anymore. Please leave our country and go to one that suits you. I'm sure the Russians can find some use for them.
I'd say that Putin already has.
The price of the land plot is 7 840,000 US dollars or 140 dollars per hectare (56 US dollars per acre).
CLIMATE
Like most of eastern Siberia, the climate of Transbaikalia is sharply continental with insufficient rainfall. Winter is long and long, with little snow, with a large number of clear days; the average January temperature is −20 ° C in the south and −38 ° C in the north. The absolute minimum is −64 ° C.
—-
The last frontier for you rugged individualists!
And with the climate changing who knows, perhaps in 100 years you will be the Kings of Earth!
Hurry up, don't miss your chance! This is even better than NFTs! Chances like this don't come often.
Reminds me of the beginning of that sexy-girl robot movie.
I didn't watch that one. Ex machina?