The driver fled and let three people burn to death?! Holy fuck. Hard to imagine doing something that horrible.
Man, someone is going to need to event some chemical foam or spray that neutralizes battery fires. I know they have it for other types of fires.
Or maybe not. Maybe this is just one of those things there is no new invention to fix it. We will have to build more crash proof batteries. Maybe ceramic plating to protect them from puncture and a stronger cage crashes. Though those too have physical limitations.
Maybe Tesla could look at the technology used by other EV makers that so far don't seem to have the same spontaneous combustion problems.
The driver escaped before the car caught flame and disappeared into the night.
Elon, is that you?
Nah, it is just an implementation of Tesla's Self-fleeing Technology.

The magic technology is "not selling many EV's" and "not being as click-worthy as Tesla/Elon Musk". The Chevy Bolt in particular used to be quite bad for spontaneous fires while charging.
Another useful technology is "not using gasoline". EV's combust at a rate <10% of that of gasoline cars.
It takes only one incident to truly find out who your friends are.

Is this going to be that one stupid completely made up statistic again?

Well any EV is going to have an issue during a crash where the batteries are compromised. Your phone or lap top battery will do the same thing if compromised.
comparing prior problems with current ones highlights the point that tesla isn't fixing known issues
eta:
also interesting to note that according to forbes - there were only seven bolts that ever caught fire while charging. gm issued a recall pretty quickly to fix the issue
Only 3 Tesla's in the US have caught fire while charging. One in 2013, one in 2019 and one in 2022.
Please not this shit again. We had an entire bloody thread. Do we need something like the guns argument but for people who insist that Teslas don't catch fire?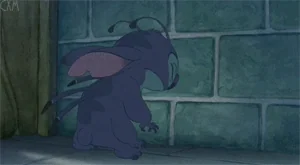 you were comparing current fires of teslas while driving to the chevy bolt while charging.


to quote myself ( i am very quotable i suppose

):
comparing prior problems with current ones highlights the point that tesla isn't fixing known issues
Truth.
Let's not pretend that any vehicle fire is an easy escape, or even easy to put out, either:
This probably isn't possible. All the fancy chemicals for other fires are methods of denying them oxygen. Lithium Ion fires make their own oxygen and burn incredibly hot. The only thing that works is huge amounts of water to keep the heat down and wait for it to simmer out.
An easier solution is safer battery chemistry, of which many currently exist and more are coming. Lithium Iron Phosphate (LiFePO4), for example, is not at all prone to fire and has the same energy density as Lithium Ion. We just need to get costs down on some of the better chemistries. It'll happen.
This topic was automatically closed after 5 days. New replies are no longer allowed.