Oh yeah, I puke every time.
sent from my iPhone
"Buy your mom an iPhone," says Apple CEO.
Buy your mom eat shit, Tim Cook.
Look at apple, after all these decades still fighting the OS religion wars. And speaking of texting with people in the walled garden of iOS, how do I stop those know-nothings from sending me dumb-ass "Liked" text messages? Y'know, for example, when I send Amy a message saying Congrats on the new job and I get a message from Amy which reads Liked "Congrats on the new job". Bandwidth is free, AmIRight, Tim?
Hostile UI/UX architecture.
Why bubbles at all? Black characters on white screen (for daytime; reverse for night). Icons for i.d… whhhy just look at this famously wonderful comment section right here!
Pet Peeve! Came to say the same thing!!!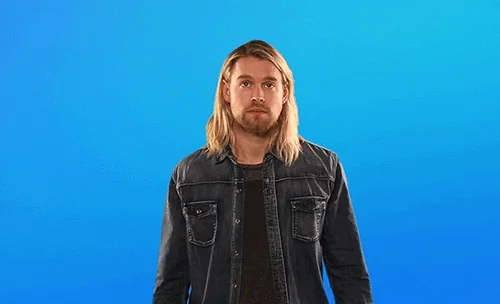 I do have one ask for Android, though. PLEASE, OH PLEASE let me drop out of group texts!
Not sure what messaging client you are using, but the latest Android Messages with RCS messaging enabled will translate those "Liked" messages into emoji on the original message. This has more details.
Sooo, apple is punishing it's own customers because someone text bubbling them has an android phone? What a cool idea!
Weird, the white on the green looks very light green due to its background.
To be clear, the article is speculating that Apple did it on purpose. I think it's plausibly intentional because Apple would know better, but this is just one UX guy unaffiliated with Apple making guesses based on contrast ratios. Companies also just do dumb and random things a lot. Apple Mail is not engineered to infuriate me, it just isn't good.
finder has entered the chat
although i will say, it is often difficult to distinguish from incompetence and malice
If it is a case of deliberately reducing legibility, Apple is breaking their own HCI guidelines:
' Avoid using colors that make it hard to perceive content in your app. For example, insufficient contrast can cause icons and text to blend with the background and make content hard to read, and people who are color blind might not be able to distinguish some color combinations.'
I thought the green text bubble meant it was not an SMS message and just a standard MMS.
Apple uses that same green in other places in it's iOS, like sliders. Too bad you can't adjust the colors.
A blue bubble means your message was transmitted via the iMessage protocol, while green means it was sent as an SMS or MMS message.
If you disable both your cellular and wifi data connections you can still send a text to another iPhone user, but it will appear in a green bubble because your Messages app will automatically downgrade it to an SMS message. That unexpected green bubble can remind you to turn your data back on. That might be important if you have a mobile plan that limits the number of SMS messages you can send.
OhHai Liked "Buy your mom eat shit, Tim Cook."
What an absolute load of bullshit.
First of all, the message bubbles were always green on iPhones.
Blue was only implemented after iMessage was created. And as far as I can tell, all of the green used across the ui is the same.
Why should they? It's their product. Why would they want to be responsible for hundreds of android variants and millions of users tech issues?
In the Apple support forums, there are over 600 questions about green text bubbles and I don't see any complaining about the contrast ratio (and no, I didn't read every one of them).
Of all the shit to complain about a global, tax-evading corporation for, this green bubble bs is so, so stupid.
Yeah, as an android user why would I download iMessage if it were available?
Apple has no plans to bring iMessages to Android phones. "Buy your mom an iPhone," says Apple CEO Tim Cook.
Why would I want that on my phone anyway? There are dozens of communication apps. I don't even know which of my friends have an iPhone and which have androids.
ETA: yeah, what @ddmone said