I think it was the long T-shirts. Kids ate up the long T-shirts in the Eighties. CHOOSE LIFE
I liked when they went Welsh, with "Wake me up before you gogo­goch".
That was fucking awful, well done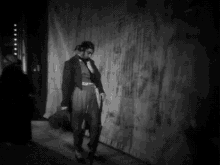 When I was young Wham was one of those groups you didn't listen to in public but when it was me and maybe one other friend it got cranked up in my car on my Pioneer Supertuner. Same goes for groups like ABBA and Disco.
Just reading the headline, I initially thought the documentary was going to be about Hula hoops, Frisbees, Silly String, Hacky sack, and Boogie Boards.
But that's Wham-O.
Whenever I think of Wham!, I always remember and inspired bit of graffiti.
Back in 2010, lovely person but terrible driver, George Michael, crashed his car into a shop.
Later in the day, someone added a bit of graffiti that always makes me grin:

This topic was automatically closed after 5 days. New replies are no longer allowed.