Based on the suggestion of @ClutchLinkey , a topic for travel tips and recommendations.
I'm traveling to San Antonio next weekend. I'm curious whether I should select the downtown, the riverwalk area, or somewhere else?
Great idea!
Will be going to Philly, but for the Thanksgiving weekend, so the schedule is already packed.
Someday, I will be able to take advantage of the collective mutant wisdom!
ETA: no clue about San Antonio, so I can't help there.
Here's one. If you visit Kyoto, you probably already know to make a side trip to Nara to see the deer park and the giant Buddha statue.
However, do NOT make the mistake of skipping out on Uji, a city in between Kyoto and Nara that is famous for two things: Byodoin (the temple featured on the reverse of a 10 Yen coin) and green tea. Walking through the old city toward Byodoin, you will smell the amazing aroma of roasting tea everywhere. Be sure to try some as well!
Byodoin:
The riverwalk boat ride is a pretty good tour of downtown. The Alamo and Tower of Americas are worth seeing once. The mission tour is great if you want to see scenery, it's a long hiking/biking trail that extends out of downtown. The Witte museum is a little north of downtown. The Pearl is new-ish tourist/eatery/drinkery location:
I feel like I should recommend some barbecue, but there are too many.
ETA: Hemisfair Park (near Tower of Americas) is nice, with some mosaic art that reminds me of Gaudi's park
I have heard that the Riverwalk has a lot of empty storefronts, and that places like Hooters are moving in. Is that the case?
I don't know. I haven't been downtown much for a few years. So, you're probably right that a bunch of places have closed.
I'd still recommend the boat tour, because it's mostly cute facts about historical buildings while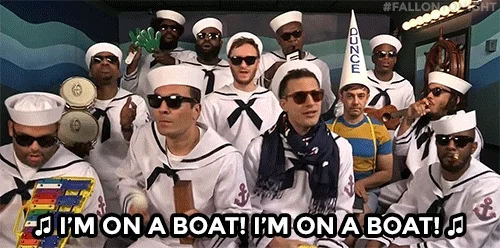 ETA: I just remembered, I did have some fun downtown recently at Elsewhere
I humbly request that, wherever you decide to stay, you recreate the classic Rolling Stones image outside the Alamo and post it here.

Safe travels!
Aw shucks, I've already packed everything. Darn.
So we'll have to settle for just the psychedelic belly shirt and no bell bottoms, then?
That'll do.
European concert venues opinions/advice, please. For May/June Peter Gabriel tour dates. Considering the following for various reasons, but open to suggestions about others scheduled.
Berlin's Waldbühne
Stockholm's Avicii Arena
Hamburg's Barclay's Arena
Honestly, they all have their good points. I'd see what your airfare would be to each – and whether or not non-stop – to make your decision.
Having said that, flights to Berlin often stop in Hamburg or Munich first, and Berlin is such a fabulous place to go that you might consider it worth the extra effort to get there.
Also, just a thought: you could take a train between the two German cities and a domestic hop over to Stockholm either first or last, depending on the tour dates. All three for the win!
I am planning on traveling to Istanbul next spring, and my return trip has an 11 hour layover (from around 830am to 730pm) in Delhi.
In that very limited time (I'll want to be back at the airport by 5pm), what one or two things should I absolutely see in Delhi?
Ooh, I don't know anything about Delhi, but have fun in Istanbul! I love that city.
Do you play backgammon? If you don't, and you like chatting with strangers in strange countries, learn before you go. I had some of my best times playing backgammon and sipping tea with random folks.
I have my own exciting travel plans in the spring. We're spending a week in Lisbon, Portugal with friends, then have 3 weeks to make our way up to Southampton, England to take a ship back over here.
We'll both be working part time for the 3 weeks after Lisbon, so thinking we'll find a place to stay somewhere for a week, explore from there, then go to the next place.
Any suggestions for home-bases in Spain and France not too far out of the way of our main route north? Hoping to do all overland or overwater travel, so nothing that would require a flight.
If this is too vague, I'll check back in when we have some ideas of our own to get input on.
Smart Tag the luggage!
Both times thru IGA the bags have gone missing for several days. Once had to buy a new wardrobe in Baku as a result.
I haven't played backgammon in years, but I think I could refamiliarize myself with the rules. Is there a part of the city where there is always a game going on or is it just everywhere?
@Akimbo_NOT That's a good idea. I hadn't even thought of that. I'll make sure not to leave anything too valuable in the checked luggage, either.
If you don't mind drinking while you work, the Douro Valley further north in Portugal would be a good stop on your travels from south to north.
And a stopover at Bilbao or anywhere along the northern coast of Spain would be exceptional.
Also, Normandy or Brittany along France's coast (and then the ferry or the Chunnel to get over to the U.K.).
It felt like it was everywhere, but I was staying where the red pin is, in the more "sight seeing" part of the city:

Caferiye Sok No 6/1,
Sultanahmet 34400
Istanbul
Turkey
Everywhere there were men drinking tea outside of rug shops, looking for a game of backgammon.
I also did a bosphorous river day trip and had one of the most epic games of my life with the captain during a picnic on the island.
I was recently at the Avicii arena and I can tell you the it is a pretty good venue with easy access to transportation and the beer is decently priced. The weather should be good come May too.
Let me know if you have any specific concerns.