Good job it's Swiss Post and not Royal Mail.
Now would not be a good time to issue a concrete stamp in UK.
(Apologies if this is seen as a derail - not intended.)
cement pigments?!
that must be hell on the printing plates, ink train, rollers - the whole goddamn press!
this old pressman says "yikes!"
ETA: "added to the ultra matte finish" points to it being an overprint varnish or other coating that could be applied on a screen press, much like a glitter UV coating.
still a cool stamp! would love to feel one.
Hey, I used to set stuff up for printing presses. OMG what a PITA compared to digital POD. You had to tweak artworks positioning specific to the exact press it would be printed on.
It says it uses a pigment- but, like what is that made out of?
Ditto
Helvetia 110? Is that the font they used?
(kidding. The Swiss call their country the Confederation of Helvetica)
Brutal!
My school was closed down for a fair chunk of time while it was treated to repair its high alumina cement construction. This was back in the 70s.

Maybe the concrete dust was mixed in to the glue on the back



Like the Brits call their country United Comic Sans?
Someone licks the stamp: "Hm. Lovely glow of International Style, with hints of Bauhaus."
Thought that was a post by the Onion.
110 is how many cents the stamp is worth.
Swiss minimalism, pour le win.
Cents is English for centimes, in the same way that kilograms is Swiss for pounds.
(It pays to know your audience!)
because "fuck you metric system!"
Having flashbacks now to my printing career. The smell of MEK comes flooding back.
ahh, the smell of methyl ethyl ketone in the morning [deep inhale].
smells like…
letterpress!
side note (to stay partly on topic): i actually do print non-postage postage stamps by engraving, etching and letterpress in my home studio.
not going to be using any cement in the process, however.
Guys used to smoke while they cleaned the press with an MEK-soaked rag in the 1980's.
Then they all died of cancer at 62. It was a mystery why.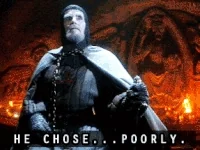 This topic was automatically closed after 5 days. New replies are no longer allowed.