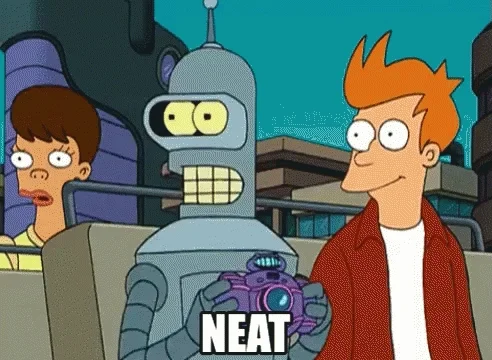 And here I was, thinking that the US Postal Service's heat activated solar eclipse stamps from 2017 were pretty cool.
Can anyone estime what doing something like this would cost today? Let's say you print up 10 000 business cards to be playable on a vinyl player.
I dunno, but I have seen business card shaped CDs people used to put their portfolio/contact info on.
Given there are a lot of low run vinyl editions out there , surely someone would be willing to give it a go.
Remember how you could get a record included with a magazine, like in National Geographic?
---
The Philatelist in my thinks this is super cool.
Didn't Post cereals like Alpha-Bits and Sugar Crisp offer playable records that were part of the box material back in the 70s? I think it's possible.
I remember getting these soft floppy square shaped singles with music magazines. Barely playable, but gave enough of a taste to make you figure out if you wanted to buy the proper record or not.
You can still have both flexi discs and vinyl postcards made.
BoingBoing community delivers!
What a neat way to inform people about your country. Lovely music too.
There was a MAD magazine one called "It's a Gas!" – it was cut into the back cover cardboard, like those cereal boxes.
Sort of NSFW, unless your co-workers enjoy loud burps.
Do a deeper web search, there are other places that can do the job so if you're serious you can shop around. Pirates Press has become a 1-stop for lots of vinyl pressing-related stuff in the USA, but they are also a middle-man who facilitates jobs through other manufacturers (GZ in the Czech Republic for example.)
Dear Brother and i collected world postage stamps as wee lads in the 70s and in addition to this Bhutanese mini record, had other strange issues from there like 3d embossed plastic stamps in the images of Winston Churchill and JFK! also a fave of ours were Tongalese "banana stamps" die cut in that shape (just to look at, ya know!)
edit: where are they now? hundreds of $ each, you say? oi!
Don Martin sound effects art for the visually impaired.
I used to have the napalm death/electro hippies Flexi that was the shortest 2 songs on a record ever. Fuck knows what happened to it tho.
I have a whole book of these strange Bhutanese stamps. A little bit of background you might find intersting: at Oxford, an American pupil and later friend of my father's met the future ruler of Bhutan, then a very isolated country with no exports. He (the American) came up with the idea of Bhutan getting some international currency by going into the business of making weird collectable stamps. It worked, and my sister and I got an official album each.
Actually yeah, it was a 7". I'm conflating it with the Bolt Thrower Flexi disc I think. All my records have disappeared from that era tho

Bhutan: once again making other countries look losers.
I mean, FFS, check out that flag.
That's some fine labeling, Napalm Death Electro Hippies; but I don't think it met the shipping to Bhutan fate.