Great news, and it should be copied eveywhere.
The suxualizing of breasts is an ultimately misogynistic relic from the days when women were kept under even worse constraints in western societies than they are now.
Adorable, yes, but I'm not sure the booby appreciates the condescension. He looks he's saying "You got a fucking problem with my blue boots? I just got these, and these are styling."
It's easier to fix the laws than the misogyny.
Topless in Ontario? Won't somebody think of the chilblains?
Surprised this wasn't legal there already. Of all places you'd think pools would have been one of the first to allow this.
Re: topless in Ontario
Women in Ontario can go topless, but many don't want to because it's freaking cold outside!
So in the 90s my German teacher said there was basically sun bathing areas where you would go topless. And he had subscriptions to Bunte and Stern, which regularly had boobs we had to marker out. So this doesn't surprise me in the least. (Seriously, looking back, not sure how no one got into a tizzy about some of those magazines. I remember one had an article on heroin abuse and had a pick of a guy shooting up in his balls. Another was about some horse race that was brutal and lead to a lot of broken legs and dead horses
)
Anyway - point being in Germany, boobs are way way way more common in both public and easily accessible media. So is beer, now that I think about it.
And it's too cold sometimes too.
Time for USA to dispose of its vestigial Puritanism. Come on, we are all born with bodies.
Strange. If it was against the law previously, it was inconsistently/infrequently enforced and largely ignored by the populace.
Old Head beach in County Mayo, Ireland, has a nudist beach. It's open from October thru March.
Same in the U.S… There are quite a few places where it's legal to expose breasts (and more) but most American women don't feel comfortable doing so because they don't want to be harassed.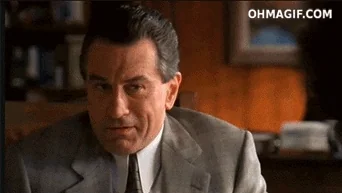 Adorable if you like, but that is the look of a bird that murdered its sibling in the nest. (A joke about whether they come in pairs is left as an exercise to the reader.)
As an exchange student to Germany in the 80s, I was surprised when I came back to the dorms on the first sunny day of Spring to find people literally tearing off their clothing as they ran down the stairs so they could lie naked on the grass. After a long, cloudy winter, the vitamin D rush was a big, big deal.
I think what the article is saying is that it was legal all along, so "authorities" agreed that it was discriminatory (i.e. not applying the law equally) to force women to cover their tops. It's not clear from the article who the authorities were, but it doesn't sound like a court struck down any law. Just that they clarified the interpretation. Essentially saying, without saying it, that boobs aren't genitals. Which, duh.
I've often thought it would be a fun campaign to promote the sexualization of men's pecs, then turn around and demand that men wear tops at the pool because women wouldn't be able to keep their hands off them. Have women hand out bikini tops and full length swimsuits to men as they arrive to swim.
Yeah, it's legal here in NY but outside of the annual Go Topless Day activities you won't see anyone exercising the right.