The thief, who could have easily sped away at this point, instead stopped in his tracks and did an about face.
I figure he knew she knew who he was at this point. Best not to risk any more trouble.

The Ghost of Karen has found a new home!
"OK young man, you are grounded without dinner!. Go home, go to your room, and stay there for the rest of the night!"
Maybe a kid who just needed a mom's voice in his life.
Well done the lady!
Her son needs to store his bike in a better place.
Disclaimer: My Big Wheel was stolen off our porch, because I didn't bring it back inside like I was sposed to.
The only thing scarier to the kid is the mom voice calling him out by (First Name) (Middle Name) (Last Name). At that point, he knows that escaping punishment is not in the cards.
…when a teacher calls a boy by his entire name it means trouble.
Mark Twain in Eruption
Sometimes you just want it to be stolen. I'm thinking of my first bicycle with training wheels, a Sears/Roebuck special that had solid rubber tires. I hated that bike so much when the kids on our block were riding Schwinns and other brands.
A couple of years later, I left it in the driveway of my friend's house, and his dad ran over it while backing out of the garage. He couldn't understand why I wasn't upset by it.
Too bad U didn't have insurance on it…my big wheel, too.
(Flat tone) "Oh no. My bike! What ever will I do?"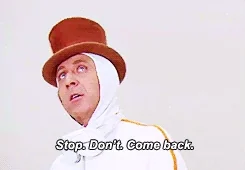 As opposed to people crying out in my area about cars or catalytic converters being stolen…you get a gun waved at you, and if you come out of your home you get shots fired at you.
very likely. my brother's new 10 speeder was stolen out of our garage by the kid down the street.
This topic was automatically closed after 5 days. New replies are no longer allowed.