That's unsurprisingly consistent with the inner logic of Market Garden as a whole.
It also gives help to Germany.
A number of NATO states have said they are willing to send Leopard tanks to Ukraine. However, these were all purchased under deals that gave Germany a veto over reexporting the tanks.
The German Vice Chancellor said this week that Germany would not stop Poland sending Leopards to Ukraine. The UK's action makes it less controversial as other countries are doing similar.
No no, the Italians needed water heaters for cooking pasta.
Haven't you played The Campaign for North Africa?
Do not mock the Italian battlefied caffè:
Ahem. Biscuit barrel, if you please.
I think less embarrass than give them an excuse. Apparently multiple countries have mostly committed to sending armor, but none is willing to go first due to political pressure and Russian threats of escalation against NATO.
There's been a bit of a circle jerk about who breaks the seal, and the expectation seems to have been it would be the US. But given the scale, physical distance and Brexit. The UK makes a lot sense.
Also sanctions. To the extent they can with Russia holding a security council seat.
Assuming you're being serious and have missed the details over the last year. This is military aid/lend lease. They're shipping equipment to Ukraine for the Ukraine military to operate. Ukraine will own them.
Ukraine is short on old soviet and Russian made armor. Resupplying them on that front has been contentious.
Like most military aid to Ukraine this is running through NATO and individual supportive nations.
That looks right. From my naïve civilian viewpoint, war appears to be mostly camping, interrupted by occasional unspeakable horror. But a lot of camping.
As @beschizza points out above: Britain has c. 200 tanks in total. Germany has c.1,000 of its MBT. For obvious reasons (even rump Britain after Scotland leaves will not be in danger of a land invasion by an armoured force). Russia has long said it would consider NATO mbts to be an act of NATO aggression. This is prodding them. They won't declare war on NATO over this. They might if the US has waded in with 150 Abrams , or at least got a bit more pissed.
I see Poland as following suit very quickly, they have German permission. And Poland is afaik the largest per capita supplier of aid and refuge for Ukrainians.
The thread title is misleading: of course Ukraine has been getting artillery from other countries for a while. That's what the HIMARS are, for example.
But MBTs are indeed new. 12 doesn't do much, but it's way better than nothing!
It always tickles me when a BB commentator just mentions in passing, "Back when I was a Tanker…" or "When I used to cook on merchant ships".

We are a broad church.
Well, one has to keep one's priorities; even during wartime.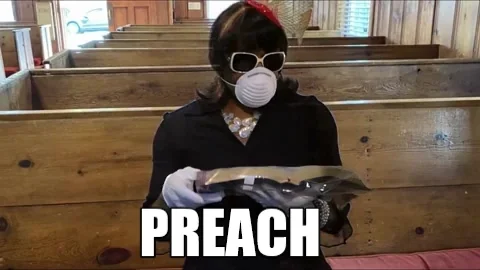 Yes this place has quite a mix of educators, engineers, artists, authors, former military, radio astronomers, Antarctic chefs, motorcycle racers, youtubers, sculptors, etc etc…
Oh - who is the Antarctic chef? That sounds like a cold, but cool job.
They don't have permission yet.
I suspect that the Italians would design the whole tank around it.
I have a question:
Is this military aid actual donations or just some sort of delayed purchase thing that Ukraine are on the hook for?
I'm VERY suspect of the actions of my government (UK) as this is suspiciously benevolent and contrary to their general governing style of extreme assholelery.
If this is genuine then that is great, but i'm VERY suspicious.
Correct. What made the news this week was that Minister of Economic Affairs Robert Habeck, former co-chairman of the Greens, had no objections, but he is only one of the people involved in granting permission. Apparently the main opponent is chancellor Scholz himself.