No replacement for good manners. And now it pays to be polite, come to think of it, it always did pay.
Thanks to you, I'm being polite right now!
How much is the Earl Grey?
Per a colleague who helped work his way through college by waitering in a Pocono restaurant: whether good manners or not, you end up spending the same… but pay for it by having your food spat on or stepped on.
Maybe they'll jack up the price even more if we fail to smile pretty for them.
Maybe I'm just being an aspie weirdo, but I think I'd find this quite stressful, actually. I'd be too worried about whether I was being polite in the "correct," prescribed way.
No soup for you!
[so kinda soup nazi but with benefits]
Not being polite in even the most basic way drives me insane.
Like does it kill someone to say please and thank you; yes, please or no, thank you?
I've literally never heard my father in law once say those things when they come to our house. I know he was raised by wolves in the rural midwest, but JFC, just once would be nice.
I don't know. I think there's a big difference between asking customers to treat workers politely by saying please, and asking customers to make themselves more visually appealing (which is what the whole "smile!" thing is about).
When I was being taught manners, my elders often told me to say please and thank you, but they never told me to smile. But countless random men have throughout my life.
I take your point, but "please"and "thank you" aren't enough here. Failing to say "Hello" jacks your bill up by over 50% even if you do say "please". To me this is going a bit beyond basic politeness.
Fair point.
I don't know where the line is for me, and I think the sign is most likely more of a joke like those, "we reserve the right to charge extra for assholes," or, "unattended children will be given an espresso and a puppy," signs.
But if it's not, I'll happily say hello and please, with a smile, even, for the discount

ETA: tyop
As someone who waited tables once upon a time, and often got treated like utter shit… GOOD. It's a difficult job afforded little respect by the general public.
Or not, as I'd just (politely) order my chai from a more expensive place where I wouldn't have to worry about it.
I want to find out how low they will go.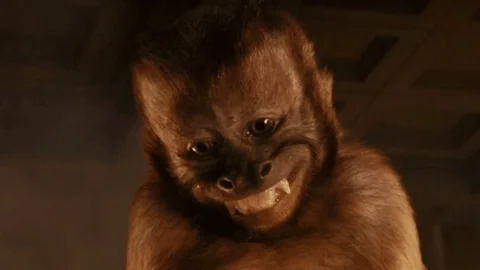 Think early 80's Tony's in OB / San Diego. 10 cent you call it, but only if you're nice

!
As a fellow aspie weirdo, I see the opposite. The sign tells me exactly what the expected politeness protocol is. So I no longer have to guess what kind of interaction is expected of me.
Waiter: "Free food! Anything you want! Please don't hurt me!"