Who is wearing heels?
Can you tell who is wearing the high heels in this photo?
Misleading headline. The post is about who's wearing the heels in a photo in a tiktok.
So who's wearing the heels in the photo in the blog post?
My first guess was ONJ, but that's probably way off. No doubt those red stilettos are immediately recognisable from some cultural reference thing that the whole world but non-cool me knows about.
Heels for men?
I wore stacked heels in the 1970s and will never do so again. [Shudders]
The picture on the blog post is from shutter stock, so probably some random person no one really knows.
Looks like a mannequin to me.
Sigh. Well we can speculate. But…
Actually, me too, now.
Here's the original tweet from May 2018:
Not that there's anything wrong with that…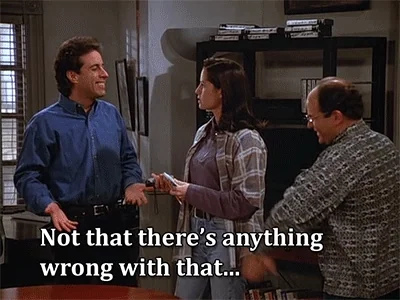 Sorry wrong number it's Laurel
Thank you. The embed didn't load for me and TikTok embeds apparently don't have a link to the original so I gave up. I'm glad I did since it's just an old image being rechurned (presumably with some terrible music over the top because TikTok?)
This topic was automatically closed after 5 days. New replies are no longer allowed.