This happened to my cat when he was much younger, he did the same thing when i wasn't watching him and he zoomed around the house at max speed and actually lightly injured himself in the process. It's not totally necessary but if a cat owner wanted to make a bag more safe they can cut the loops off so it doesn't get snagged on them
I had a cat that did this with a floating balloon; he clamped the ribbon in his teeth and started to trot off victoriously, then was spooked by the balloon batting around. He proceeded to run through/under/over everything in three rooms trying to shake the evil balloon monster, but also wouldn't let go of the ribbon.
That initial combination of cat, bag, glass of red wine, and laptop was so ominous. It never amounted to anything involving all the relevant parts though. What's the opposite of Chekhov's gun? I'll go with Uhura's potted fern.
Happened to two cats in my life (so far)
First was when I was a child and the cat ran to its safest hiding spot which was the space between the joists of the main floor of the house, on the drywall ceiling of the basement. We could hear her padding about in there for hours until she wasn't frightened to come out anymore.
Second one happened a few years ago. Had a cat that liked to lick plastic (which caused her to vomit everywhere.) We had forgotten a plastic shopping bag out over night. In the morning I found the bag shredded and unfortunately whatever transpired actually scared the piss out of the cat. It stunk to high-haven.
Be careful with pets and bags. My dog fished and empty cereal box out of the trash and managed to get his head stuck in the back. He was by the door hyperventilating when I found him. I took the bag off and took him out side and hosed him down to try to cool him off. It took a few minutes but then he was back to normal. I am not sure WTF he was thinking or how bad it would have gotten

The poor cat! He'll calm down soon enough, but he'll still live with that annoying human.
Species: Kitticatticus Goofusaurus
I once made the tragic mistake of putting fairy wings on my cat. She was not a cosplay cat. It looked similar to this but in the outdoors of suburbia where everyone could watch our humiliation.
I once met a cat out in the forest who had managed to get his head stuck in a plastic lamp shade formed like a bulb so it looked like he was wearing a space suit helmet. The cat was smart enough to let me get close so I could pull it off, but had it been a wild animal it would most likely had died. I didn't even get scratched despite having to pull fairly hard, although the cat was gone in a second once it was free.
I saw a video of a bear who got his head trapped in something getting helped by a farmer with some sort of farm equipment.
I used to set up a small plastic Christmas tree over the holidays. Then one year my newly-adopted, extremely timid kitten screamed and ran down the hall. I followed a trail of tinsel from the tree to the room where she was hiding. The air was dry and a static charge had caused a bit of tinsel to cling to her fur.
The tree was permanently retired that day.
re plastic grocery bags: I try to keep them out of my cats' reach. Many of those bags shed tiny bits of lightweight plastic, so I worry about choking hazards. I've also heard horror stories about cats/kittens getting wrapped up in bag handles.
The "concerned" pet owner probably would have been more helpful if he was less concerned about filming the entire episode. Put the fucking camera down and actually help the poor thing. It's panicked and likely to get hurt.
For me, the first thing the 'concerned' pet owner should have done is not let the cat get into the bag in the first place. I wouldn't encourage an infant to crawl into a 30 gallon garbage bag.
Poor kitty…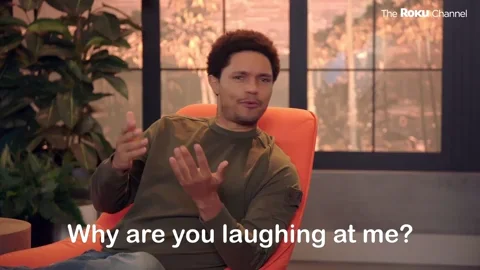 When I saw that wine glass

Who let the cat out of the bag?
Reminds me of sleeping on the top bunk in a sleeping bag at summer camp-- the bag makes it so you don't realize where the edge of the bed is.
Boom. Down I went.
that was the first thing out of my mouth: "omg move the wine, MOVE THE WINE!"
Same thing happened with one of our cats several years ago. At 2 AM. We were sound asleep when the screeching cat roared across our bed, trailing piss. It took 20 minutes to track her down, and I had to cut the bag away with scissors.
All plastic bags have been carefully removed to this day.