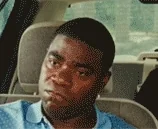 Two seconds a tooth? Seems reasonable.
Apparently, this was common in the pre-anaesthetic era. Dentists and Surgeons would commonly advertise how quickly they could complete procedures, and people equated speed with skill, because they obviously wanted any form of surgery to be over and done with as quickly as possible.
Like anyone else who has ever gone under the knife or the drill, I am eternally grateful to the discoverers of the various forms of of anaesthesia for their work in taming the beast of pain.
My mother had severe reactions to any opiate-based pain killers. Over the years she had a lot of dental work done without anaesthesia.
She was much tougher than I.
I'm more impressed with "Open evenings and Sunday". Having a place actually open when most people aren't busy working themselves seems to be an art completely lost today.
This was a rather infamous example of this practice:
28 teeth out in one minute?
Their secret? There will be no pain from pulling your teeth if you're already dead.
It was common for women and men to have all their teeth removed (even healthy ones) and dentures fitted to avoid future dental and health complications and expense. It was a "perfect" gift for 21st birthday and for new brides.
As a military sharpshooter with the .45 pistol, I promised to perform painless dentistry from 25 meters/yards. Alas, nobody volunteered. Maybe I should have offered opioids.

This topic was automatically closed after 5 days. New replies are no longer allowed.